The Japanese government intends to accelerate the deployment of the American missile defense system Aegis Ashore in the country in connection with the North Korean threat, reports
TASS
the message of the newspaper Asahi Shimbun.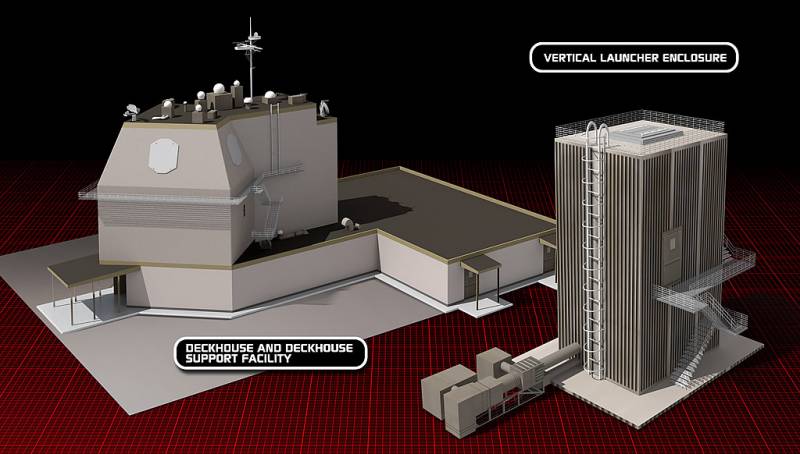 The publication notes that Tokyo originally planned to deploy the above ground systems in two prefectures to the 2023 year.
The government also decided to allocate 2,1 billion yen ($ 18 million) from the supplementary budget for the current fiscal year, which will be used to prepare for the acquisition of American systems (previously it was planned to start allocating funds in the 2018 fiscal year, which will start on April 1).
Currently, Japan has a two-level missile defense system. Equipped with Aegis systems, ships are armed with SM-3 interceptor missiles, which are capable of shooting down a ballistic missile in the middle of its trajectory. The Patriot PAC-3 complexes are involved in the second level of the missile defense system (they intercept missiles at the final stage of the flight).
According to Japanese experts, two Aegis Ashore units are enough to protect the entire territory of the country from a possible missile strike, each of which costs about 80 billion yen (about $ 728 million). Earlier it was reported that they can be placed in the prefectures of Akita and Yamaguchi from the Sea of ​​Japan.