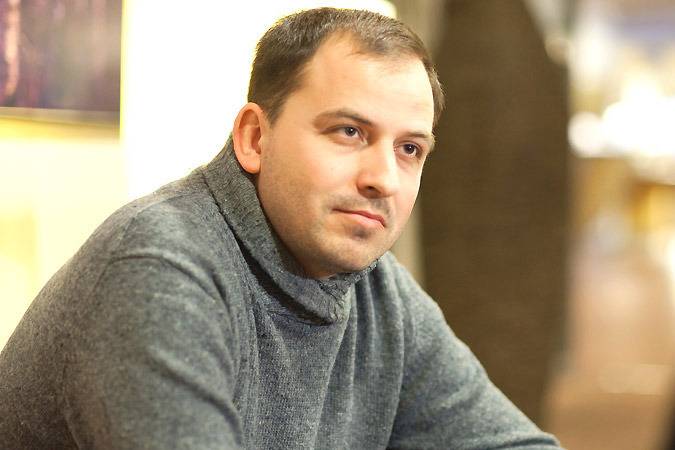 December 5 The International Olympic Committee (IOC) suspended the membership of the Russian Olympic Committee (ROC) in organizing and removed the Russian team from participating in the 2018 Olympic Games of the year, which will be held in South Korean Pyeongchang. Some Russian athletes will be able to perform at the Olympics, but under the conditions of a total ban on the Russian flag and the Russian anthem.
It is not even important that Russia is prohibited from participating as a state in the 2018 Winter Olympics of the year, and the other is the socio-psychological atmosphere in our society. There was a public humiliation of the state of the Russian Federation. But a number of athletes and officials say in such a manner that "nothing terrible, there is a lot of positive in the IOC decision, you have to go to the games". A number of other people simply do not understand how it is generally possible to raise the question of the participation of our athletes under such humiliating conditions. That is, there is a split in our society. What does he testify to?
I think that this is not the first humiliation that Russia and the Russian elite have to endure. And, most likely, not the last. Thus, clearly and distinctly, they again showed who is the boss in the global, universal house. But the reaction of many characters who say "must go," says that our elite has an indestructible desire to scrape the claws under the door of this house and break through to the house with a carcass or stuffed animal, even settling somewhere in the latrine. That is, the owners of our small Russian house no humiliation will not overrun the desire to penetrate into the "universal" house. And, probably, those who planned to subject our elite to such humiliations understood this very well. They understood that they would endure and die - and ask for supplements. Because the imperialist world opposing us is quite reasonable and prudent. And he knows that for our own bourgeois elite, its vested interests are above all. And anything can be sacrificed to these mercenary interests - with the exception of property stolen from 90's.
I want us not to allow ourselves to be drawn into some logical sophistic whirlpool and not begin to compare what is happening now with those near-sports demarches experienced by Soviet diplomacy to which the Soviet Union was subjected. Because the USSR and the Russian Federation are two completely different states, two completely different sports, two completely different diplomacy and two completely different elites. And they react to challenges in a completely different way. For the Soviet Union, participation in competitions was one of the components of its foreign policy. Thus, in the eyes of all progressive humanity, the Soviet Union demonstrated that the model of social and economic structure that the Soviet people chose for themselves is so effective that it allows not only in economics, in literature, in music - in anything - but also in sports to achieve the highest achievements, because "young people are everywhere with us, elderly people everywhere have honor". Because the sport in the Soviet Union was massive, because in every yard there was a free ice hockey box, because physically Soviet people were really healthy. They really went in for sports, they really went skiing, they really didn't sit on Friday nights in the pub bars screaming for the Chelsea team or the Arsenal team. As a child, I visited the Kalininets swimming pool, which was located at the Kalinin plant and was completely free, not only for employees and children of employees of the enterprise, but also for those who lived in the district. Behind this pool, our engineering and technical cadres played in small towns - engineers, I mean people who my parents belonged to. The townships - as you remember, these are healthy, iron-bound bits - engineers threw 15-25 meters into the distance. Nobody took a penny for participating in all these things. Swimming, chess, cycling, running, skiing, hockey and football were ubiquitous, like other sports. The Soviet Union lived in a healthy society, in which they were involved in sports, not under duress or money. And so for the Soviet Union medals at olympiads were, in general, a matter of 25. And even the deprivation of the Soviet Union of the right to participate in the Olympiad, had it happened, because of the large for the Soviet sports and the Soviet people and the health of this people, nothing would change.
In the current situation, the picture is exactly the opposite. Our olympiad medals are perhaps the last antidepressant, the last pacemaker. It is a way to somehow stimulate a fading national identity, a bursting pride - such a kind of anabolic. There is no health, there is a hefty beer belly, there is an every-drink libation in front of the monitor. Only a limited number of people play real football, we have empty stadiums and ice hockey rinks, covered with grass a long time ago. All this replaced the TV. That is, the sport we pumped through the TV, the muscles we routinely pumped around the abdominal cavity. But we want with all our strength, to want to train and stimulate our nationwide, national pride. Why is this pride needed? It is equally necessary in slave, feudal or bourgeois society. Since the saying of "Bread and circuses" nothing has changed, because spectacles are necessary when they allow the plebs to divert attention from interruptions in the supply of bread. That is why the Colosseum is needed, gladiator fights are needed. See how popular today at the expense of collective sports are competitions that require individual heroism - various Mixed Martial Arts, where there are rambos, various van dammas and crush each other. And the more teeth fly out in the arena - the more applause, the greater the rate of bookmakers. That's what we do - we raise Rambo. This constantly ongoing fight, of course, has nothing to do with sports and has nothing to do with mass health. Therefore, when a sporting, cheerleading, arising solely on the stadium stands and immediately disappearing behind this stand between plebey and patricia, collapses, the need for the sport itself disappears. It is impossible to explain - what do the Olympiads give to all the people? Not the class of athletes who certainly selflessly prepared for the Olympics and for whom the removal from it is a tragedy, but what does this change for the major, for example, for children's sports?
Two days later, as part of the Last Call project, we must make public the next and final film series about education. Taking it off, we drove through the Russian outback. In the Bryansk region, you see empty villages, where the last enthusiasts hold back weeds, advancing on the ice rinks and stadiums, where 2,5 children run and ride. Well, what Kharlamovs will arise from here, what Yashins, Lobanovskys and Blokhins? They will not. They can not be grown in a country that is preparing for the World Cup as the biggest chance to grab something and earn. I can say that the decision of the IOC is not the last slap in the face. Most likely, there will be a very prudent and cynical move. It would be strange if this idea was not used, if it had not occurred to our "international partners" - to deprive the Russian football team of the right to participate in the World Cup-2018, but not to take the championship from the country itself. That is, do not take away the opportunity to earn money, but take away the opportunity to be proud or at least hope for some chance not to fail to perform at this championship.
Therefore, in the West act very prudently. Naturally, after each such humiliation among the masses, the question arises: "But how is it, why did we again have a herring muzzle in a hare? And how long will it continue? "Actually, for this, sporting humiliation is being started, this question arises, the gap between the plebeians and the patricians is widening, so that our little home bourgeoisie with the people could not be on the same platform, so that the gap between preferred VIP lodge and all the rest. What is it for? Yes, in order to trample, drive our bourgeoisie into the ground, show it the final place and tear apart what it is still trying to defend.
What has our education achieved? Athletes are young people who mostly grew up during the time of the "bright democratic reforms". And what do we see? Dozens of athletes yesterday and today agreed to the point that they almost see "more positive points than negative ones in the IOC decision." That is, we still managed to raise mankurts who do not even understand what state symbols and state pride mean? For them, the phrase "The Soviet have their own pride," it turns out, complete nonsense? Something completely incomprehensible from
stories
ancient Sumerians?
Of course, nonsense, of course, incomprehensible, because they are never Soviet, they were brought up not as Soviet, but as anti-Soviet. What should we now throw up our hands, be surprised or be baptized when we hear such statements? This is natural. Over the years, 25 has been explained to us - every man for himself. You die - I will survive. The only goal in a person's life is to fill your own stomach or your own wallet. If for this you need to go over your heads, even if your heads are lined up on some kind of treadmill - that's all right. And sport is arranged as a live-house, and the rest of life is arranged as a live-house. So why are we surprised by the fact that athletes have become survivors? And what our artists - not slaughter? They are not ready to eat each other in the same way, and sell the Motherland, and wherever they go anywhere? They see that everyone sells everything - "why should I stay aside?" If I remain silent, if I refuse to participate in this from some idealistic motives, then, firstly, I will look like an idiot, secondly, I will simply lose money, they will share everything without me. If everyone sells their homeland, then why not participate in the division and not fight for their own gesheftik?
Such a psychology was not born today. And in Soviet times there were a lot of anti-Soviet people. We remember very well the landings of our hockey players, who suddenly declared themselves dissidents and left to play in the NHL, and then suddenly found themselves in demand here. They were entrusted with entire clubs, despite the fact that they actually covered the country with shame and betrayed not just the cause of the party or the Soviet people, but also the Central Army Sports Club (CSKA). This is not just some kind of shop or desk from which it was possible to take and go over to the "other" side. It was a crime comparable to the military betrayal of the oath. But all is forgotten. For the last decades, people (and not only specifically athletes, but in general) have been made to understand that betrayal does not matter: "Solve your personal vested interests - after all, with the" scoop "you didn't have a car. And the country was supposed to give you a car, you played great hockey, you deserved it. Now let's work on us, we will reward you if there is any result, we will give you the keys to the Audi or BMW car, or pay a large dollar amount. "
We constantly see this style of communication with athletes - they are awarded products of Western automotive companies. This is already a diagnosis. When young people grow in such an atmosphere, or even people with a Soviet consciousness that used to live and work in such an atmosphere for a long time, they become saturated with it. If you build relationships on a commercial basis all the time - what to expect, that you will behave differently? Therefore, I would not place the entire burden of responsibility on athletes who decide to behave this way. Patriotism towards what? In relation to the keys to Audi? They act like that, they behave like that, they obey the circumstances and rules that are set for the whole system. Is there a problem of personal character and personal choice? Yes, But what we are discussing now is not connected with any specific personalities. The easiest thing to do now would be to make a mess in society, organize 150 talk shows on which someone would be stigmatized, and someone would spit in response and compare everything that happens to Ukraine. But it's not about the act of a particular athlete or coach. , but the point is in the whole system, which educates traitors.
Soviet people sometimes become guys who are not as old as 80, but also 90, who are not related to the Soviet Union at all. Nevertheless, they may be carriers of another consciousness today, and for them an act like a performance without a hymn, without a flag, without a homeland is unacceptable. And for others - acceptable. So the position is not measured by years lived or belonging to a sports uniform on which four letters known to everyone once stood in tatters.
Hearing the statements of Tarasova, Zulin, Zhukov, Medvedeva, Isinbayeva and many others who say that they must go, you remember the 36 year, the Olympics in Nazi Germany. Imagine Soviet athletes who would say: "We have prepared a lot, we have shed a lot of sweat in training, we are ready to win, so we must go to the Nazis." I see an analogy between 1936 year and 2017 year not in the positions of athletes. I do not see parallels between today's and Stalinist generations of athletes (not only athletes — musicians, poets, journalists, and representatives of many other professions). We have lost continuity; we cannot compare and compare ourselves. But historical parallels, it seems to me, are relevant. Because if you look at how and when sports demarches and boycotts of olympiads usually took place, this, as a rule, preceded major military conflicts. So it was before the 1914 year, although then the Olympic movement was still in its infancy, it happened in the 1936 year. Subsequently, we remember that the entry of troops into Afghanistan preceded the complete collapse of the Olympic movement. So there is reason to worry not so much about the athletes as about what is happening in the world as a whole. And for the extent to which we are prepared for trials and in what moral form we approach these events.