An agreement of intent was signed in Doha on Thursday regarding the acquisition by the Qatar 490 armed forces of VBCI armored personnel carriers with the 8х8 wheel formula manufactured by the French association Nexter Systems and Renault Trucks Defense, reports
bmpd
.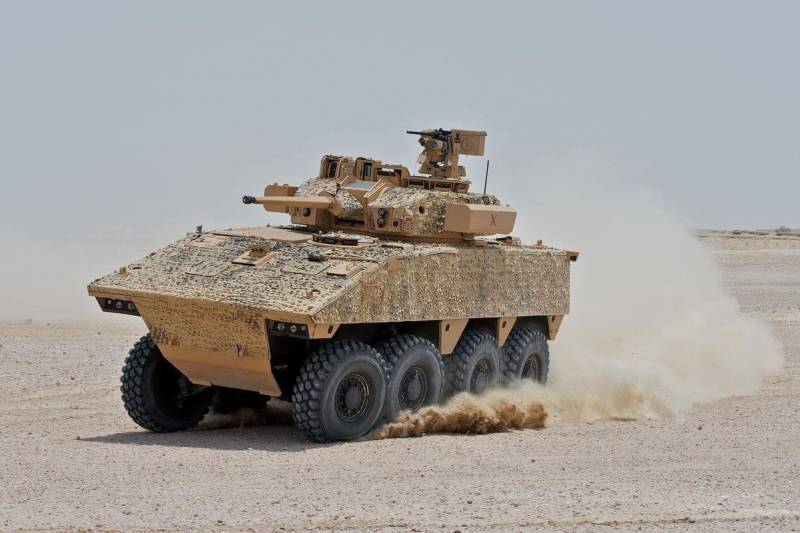 A solid contract must be signed by Qatar with Nexter Systems (the main contractor) until the middle of 2018.
Qatar will become the first foreign customer of the BBC VBCI.
It is reported that Qatar "intends to acquire the VBCI VBCI-2 modification in the basic version with the twin tower Nexter Systems T40M with the new 40-mm CTA Intermational 40 CTAS automatic cannon using telescopic ammunition, and with ATGM launchers - it was in this configuration VBCI that passed tests in Qatar in 2016 year. "
According to preliminary data, the cost of the contract for the purchase of 490 units VBCI will be 3,2 billion euros, including 1,5 billion - the cost of the actual chassis, and the rest - the cost of weapons, ammunition and equipment.
French media say that the Qatari order for VBCI is very important, since the production of 630 machines of this type ordered for the French army is being completed at the plant in Rouen.