Ukrainian Air Force is actively engaged in the restoration of the combat fleet
aviation
, including repair work on Su-27 fighters, reports
Messenger of Mordovia
.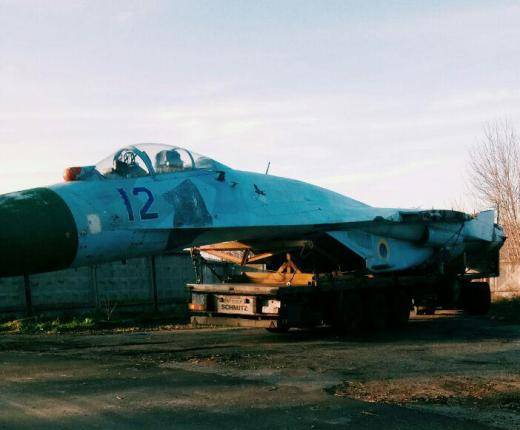 Recently, a photo of one of these machines (Su-27 with 12 "blue" tail number) appeared on the Internet, which is being transported to the Zaporizhia State Aviation Repair Plant "Migremont". This aircraft did not fly for a long time, being in conservation.
In addition to repairs, modernization of on-board equipment is being carried out - to improve the detection range of airborne targets, radar stations are being refined, the accuracy characteristics of using unguided weapons to targets on the ground are improved, the author of the material Dmitry Lemeshko writes.
At the same time, he notes that "even after such modifications, the Su-27 will be significantly inferior to the Russian modernized Su-27CM, which were received by the Russian Air Force in the first half of 2000 of the year".
According to the author, at present, the Ukrainian Air Force has less than 40 Su-27. About 15-20 machines were preserved.