In the Great Novoselka of the Donetsk region, a family of 3-s people who were close relatives of Valery Shira, a friend and godfather of Viktor Yanukovich, was killed, reports the publication
Country.ua
.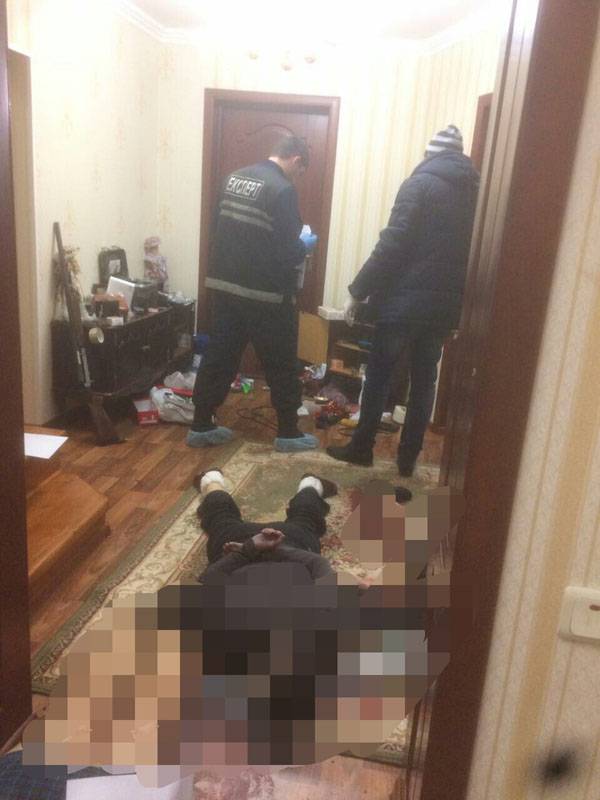 "The murder took place yesterday, December 6, in the territory controlled by Ukraine. Militiamen found a husband, wife and their 23-year-old son in their own home, bound and dead. Before death, they were tortured - there are traces of incised wounds on the body, "the newspaper writes.
It is reported that "Valery Shira was the chairman of the Velikonovoselkovsky district administration, as well as a close friend and godfather of ex-President Viktor Yanukovych."
The murdered woman was his daughter, the man was his son-in-law, and the young man was his grandson. According to neighbors, Shira himself currently lives in Donetsk, that is, on the territory controlled by the militia.
The family lived in a good, by local standards, house, did not need anything - Shira's killed son-in-law was a large farmer. In general, "the house was what to take," said residents of the village.
Previously, Shira had a huge house here, right "palace", but he was already taken apart literally to the bricks,
said one of the neighbors.
However, not all residents consider robbery the main goal of criminals. Some of them believe that this was revenge on the "prominent regionalist" for his ties with Yanukovych and because he "switched over" to the side of the separatists.