Washington is studying military decisions to create a system of medium-range missiles in case Moscow does not return to the implementation of the provisions of the INF Treaty, reports
RIA News
Statement by Undersecretary of State Thomas Shannon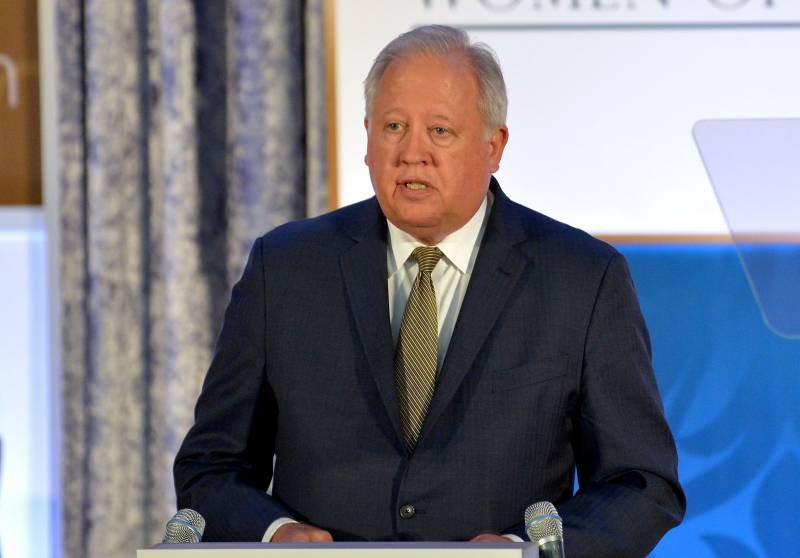 Although we are still striving to diplomatically resolve the issue of Russia's violation of the provisions of the treaty, the United States is also beginning to explore possible military solutions to create a medium-range ground-based missile system, which, if Russia does not begin to comply with the provisions of the INF Treaty, it will cease to operate as a result of the violations committed by Russia, would provide protection to the United States and our allies and compensate for Russia's military advantage, which it seeks by creating proscribed missiles,
Shannon said in an interview
Merchant
.
As the government of the Russian Federation knows, the agreement does not prohibit the conduct of research work that does not lead to the possession, production and conduct of flight tests of prohibited systems,
added a diplomat.
At the same time, he assured that the United States will not take any action in violation of the assumed obligations under the contract.
We are ready to stop the development of such systems, prohibited by the INF Treaty, if Russia returns to full and verifiable compliance with its obligations under the INF Treaty,
noted Shannon.
In turn, Deputy Foreign Minister Sergei Ryabkov said that if the United States went to the "scrapping" of the contract, then the response of Moscow will be instant and mirror.
We reaffirm that Russia is committed to the INF Treaty and is determined to implement it in full without any deviations from its requirements. But if the Americans take steps that signify the actual breakdown of the treaty, our answer will be, as the president (RF) President Vladimir Putin said, "instantaneous and mirror"
said Ryabkov.
Recall the INF Treaty signed in 1987 year and is of an indefinite nature. It prohibits the parties to have ground-based ballistic missiles and cruise missiles with a range of 500 to 5,5 thousands of kilometers. In the US, they have repeatedly accused the Russian Federation of violating the provisions of this treaty.