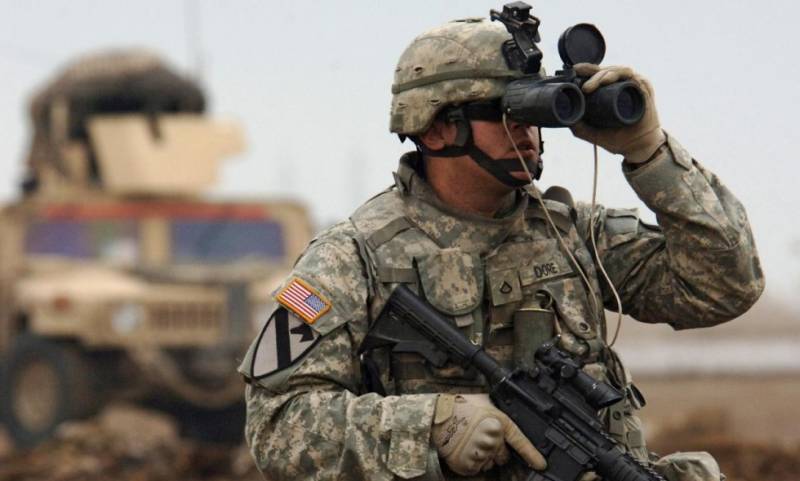 "You want to live in peace? Then build democracy and overthrow tyrants, otherwise we will do it for you. Do you know that there are thousands of selected American soldiers in the northern part of Syria and on the border with Jordan? "
For each of the Syrians, the return of peaceful life means something different, something personal. Vendors of vegetables and fruits can now not be afraid to grow olives and tangerines on their fields, and then sell them in markets and roadside points, the cafe owners opened the doors for many lovers of cardamom coffee, hookahs and mate tea, parents of Syrian children are no longer worried about life the children they sent to school, and their wives calmly accompany their husbands to work ...
For me, the victory of our people over the terrorists means that I can finally begin to travel again to numerous cities and villages of the Arab Republic, where new acquaintances and very interesting meetings will await me.
Having collected my small travel suitcase, charging the phone, which besides its main function also serves as a voice recorder, camera and alarm clock, I confidently went in the direction of the bus to go to Deir ez-Zor. However, as often happens in my life, everything went quite differently as I had planned.
I didn't have time to light a cigarette when a horny howl of a horn boomed behind my back: my classmate Saleh decided to greet your humble servant with a howl of his car and with joyful cries that woke all the children in the neighborhood. As it turned out, my friend and his wife were traveling in their old jeep to visit friends in Membidzh, they would have to go through a long, hard road that could not do without a talkative conversationalist with a working camera. So instead of the desert Deir ez-Zor, I went to a city in northern Syria.
I will not describe in detail my wanderings for acquaintances and friends of the Saleh family, let me just say that, having agreed on the time and place from which my friend can pick me up, I ran away from the next feast with arak and went sightseeing.
Having agreed with the taxi driver that in a few hundred lire he would take me to the ruins of an ancient city in the area, I went to inspect the ruins of Hierapolis.
However, clearly realizing that the day would be wasted, I went to the nearest coffee shop to drink a vivifying drink. Imagine my surprise when, instead of the Arabic speech, I heard some gentlemen shouting something in English loudly. To be honest, I have long been going to talk with a living American to tell him everything that I think about their country, but that's where you will find them ...
To my surprise, I did not even have to look for a pretext for dating and frank conversation. One of the bodies, cramming a brand-new rifle, ran up to me and, pouring the scent of freshly drunk arak, began to poke a finger at my T-shirt with portraits of the Russian President and our leader Al-Assad. "Why are you wearing photos of tyrants ?! Who are you?! What are you doing here ?! "- the invader screamed.
What was his surprise when, in his own language, he heard from me that he should go far away to have his stinky hamburgers. Nevertheless, the conflict did not enter the stage of the fight, as the people who came to the rescue in military uniforms and the colleagues of this impudent Yankee dragged him to hell, falling asleep to me with thousands of apologies. However, it was already necessary to stop my stream of abuse, mixed with English, Arabic and even Russian words.
I will try to leave all the emotions in the cafe next to Membidge and give excerpts from our communication, because they have told me a lot of interesting things.
After the mutual stream of abuse had ended, the eldest of Americans addressed me, inviting me to talk about life and politics in a decent Arabic. At this moment, the nature of a journalist struggled in me, who demanded, under any pretext, to find out from the enemy as much information and patriotic feelings as they rushed out to fill the physiognomy of the uninvited stranger. I'm not sure that my professional skills won in this internal confrontation, but I think you will still be interested to learn some details of our conversation.
For some reason, the overseas military man was sure that I personally should have some kind of dislikes towards the Kurdish people, because he started the conversation with this very topic.
"You know, we, too, are already tired of this war, we are tired of living with these Kurds, do you know how much they bore me ?! I hate their way of life, how they live, what they eat and what they breathe. I look forward to when my country succeeds in overthrowing the "tyrant of Assad", expelling the Russians and Iranians from Syria and establishing real democracy in you, "the military monologue began.
"And what, that you don't need it ?! We are a more enlightened nation and we know what is needed and what is not! Do you want to live in peace? Then build democracy and overthrow tyrants, otherwise we will do it for you. You know that there are thousands of selected American soldiers in the northern part of Syria and on the border with Jordan! "- continued" John ".
"From where did you get this number ?!" I became interested.
"From George Washington and Monica Lewinsky," the occupier smiled, "you care why I know this," the American suddenly snapped.
"It's just that the president is calling your numbers alone, the representatives of the Pentagon are different — that's what became interesting," your humble servant answered.
"Something you are too clever! Are you a Russian spy ?! Or maybe Iranian? "The occupier told me.
"Actually, Lebanese - I said with a smile - let's do it, I was not going to talk to you. What do you need in my country ?! "- I am tired of this conversation.
"We are fighting tyrants and terrorists all over the world - like an American robot responded - although it seems to me that Russians, Iranians and Lebanese are even worse than Muslims from Daesh (*). I talked with many bearded men who are considered militants, some even personally coached at the border with Jordan. And that you do not live with them? "- asked some stupid question," John. "
At that moment, Arabs, Turkmen and someone else began to approach our table. I began to understand that the situation was becoming very tense and it was time to think about how to get out of here. However, the American did not stop.
"You know, my great country has big plans for the whole region. We will establish democracy in your Syria, Iraq, Lebanon, Iran and even Turkey. By the way, have you heard of such a Gulen ?! This is the future Turkish leader, who will be the real democratic head of state, "said the American.
However, these words have already passed by me, like everything that the occupier said further. Without saying goodbye, I threw three hundred lire for cheap coffee and, wishing this uninvited guest to get out of our country as quickly as possible, I went out into the fresh air. At the exit, there were already some machine gunners in military uniform, several armored vehicles, and behind them an old Opel, produced in 1988 this year.
It was in this car that I saw my salvation. Having jumped onto the passenger seat, I handed over a thousand lire to the driver and asked me to throw it to the center of Membij. Realizing that the entire American army is not chasing us, and cluster bombs are not falling from the sky right now, I tried to understand what it was.
And no reasonable explanation was given to me either during my return to Membidzh or throughout my return trip to Aleppo. Is that a thought, and so understandable to everyone and everyone: "Riyadh, just that you communicated with a real fascist, who is much more dangerous than any ingimasi ..."
* DAISH (ISIL) is a terrorist organization banned in the Russian Federation.