The deputy chairman of the Russian government, Vitaly Mutko, around whose person another scandal broke out, made it clear that he was not going to resign. In the course of communication with journalists, Mr. Mutko asked journalists not to raise the issue of his resignation. Like this ... Do not lift, that's all.
RIA News
quotes Vitaly Mutko:
Let us now we will not (raise) this question, is there anyone to take these decisions. You know me a hundred years. I am at any time ... if it is for the benefit of someone and will be necessary. Who says, I see too.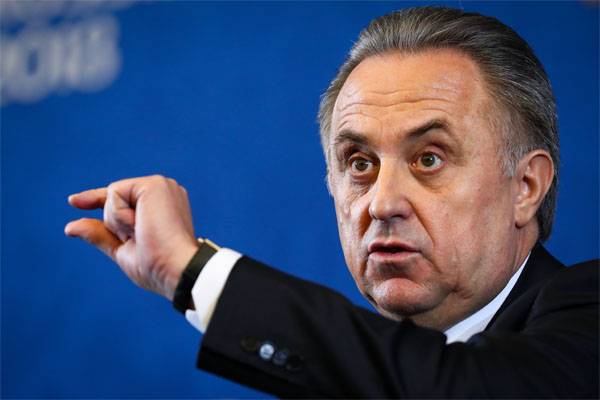 That is his personal responsibility for the inability to protect the sport of Russia, Mr. Mutko does not see, but shifts the responsibility for making decisions to others.
Against this background, businessman Alisher Usmanov wrote a letter to the International Olympic Committee, in which he criticized the decision of the IOC. According to Usmanov, the IOC unjustly deprived athletes who were not caught in the dope's duress to participate in the 2018 Olympiad.
The multiple champion, world record holder Yolanda Chan responded to the decision of the IOC. She appealed to the International Olympic Committee with a statement that if WADA committed violations at the Olympic Games in Sochi-2014, then the IOC should annul the results of athletes of all national teams.
Yolanda Chen in an interview
"Sport-Express"
:
After all, if WADA admits that something was wrong, the results of all athletes and teams are in doubt. Why is everyone just stuck to us? We must be true patriots, and for this our team must be at the Olympics, because we are not to blame for anything