The US Embassy has made regular complaints about the current Ukrainian authorities. Recall that a few days ago, the US Ambassador in Kiev Marie (Mary) Jovanovic called on the Ukrainian authorities to abandon the economic blockade of Donbass and to restore the payment of pensions and social benefits in uncontrolled territories. Today, the US embassy claims against an unintelligible fight against corruption.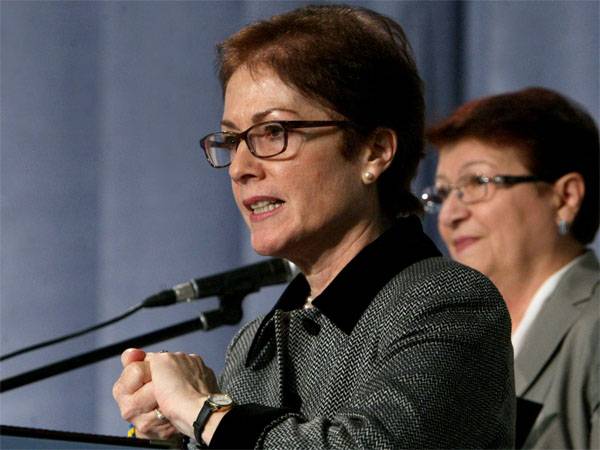 The American diplomatic mission noted that the Ukrainian authorities should create National anti-corruption courts.
From the statement of the embassy in the official microblog Twitter:
We are waiting for the next steps of Ukraine in the creation of the Supreme Anti-Corruption Court in accordance with the recommendations of the Venice Commission.
The Ukrainian authorities are shifting responsibility for the unresolved issue of creating anti-corruption courts against each other. The president sees the problem in the Rada, Rada pokes a finger at the president, while one of the demands of the protesters in the center of Kiev (and this is exactly the requirements for anti-corruption courts) remains unfulfilled.
Meanwhile, in Ukraine, a frank struggle of departments continues, which are designed to fight not against each other, but against corruption and other crime. As Ukrainian political scientists say, the heads of security agencies and major parliamentary factions decided to step up opposition to the National Anti-Corruption Bureau, despite the fact that NABU is supported by both the United States and the European Union.