The crux of the matter is that many ordinary Russians know very little about their president, whom they trust in the country for many years.
But, as life itself shows, it is a lot to know about a person and it is not necessary to understand who it is - a man of action or a "politician". I am writing in quotation marks, since real politicians are "no other, and those are far away" from a proper understanding of this word and the professions associated with it.
We feel a lot with our soul, sometimes without even trying to explain to ourselves why this is so and not that way. This is me to the fact that for me personally it was known for a very long time who will be the president of the Russian Federation, determining the vector of development not only of Eurasia, but also the global direction of the world order. And all attempts to present some kind of alternative are just ridiculous ...
A separate cohort of stubborn analysts, unsuccessfully trying to fulfill someone's order or to bring their own schizophrenic point of view, broadcast, having received access to the keyboard in the absence of attendants, that Putin would give the reins to a certain successor. Ksyushka - to the kingdom? Or a political clown Zhirinovsky? Or mummified communist Zyuganov? Yes completeness, do not tell my horseshoes!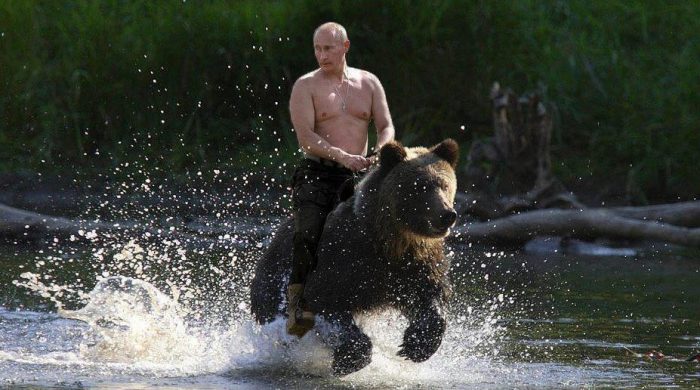 Well, now there is not even an approximate candidate for the presidency of Russia, and even more so it is not an adult child Dima Medvedev. Yes, you can see and understand this yourself. But this is only one side of the story.
The flip side of the medal contains an equally important assumption that a responsible adult person cannot quit halfway through the cause of life, but simply any important business that he has begun, and which only he so far understands and performs in full.
Is not it? Do you not do this in your life? Do not bring started to a logical conclusion?
Who, except Putin, so deeply delves into the essence of any state or world problem, trying to understand its deep processes and, thus, solve it as painlessly and quickly as possible? In general, "if you want to do well, do it yourself." And Putin perfectly understands this saying and applies it.
Shoigu - yes, a great manager. But he is good only in his place - well, that's lucky Russia with the Minister of Defense. Or lucky with the president, who managed to pick a person so accurately and put him in his place. This is also a talent, recruitment and ability to match their position. And the more I do not even see the shadow of the future president.
Popular support? Of course! But don't you yourself see and do not understand that the 80% figure is a reflection of your dreams? So who can now fall out of the depths of the universe, like the hell out of a snuffbox, and break these 80%, remaking them into at least 40%? Yes nihto, as one cartoon character said.
And this is as true as the fact that without Putin, Russia will again become the faceless vassal of the evil empire - Pindosia. We are now, for her, after Boriska, like a red rag — without us, a constant irritant, the lords of the world would be bored to live: Europe already substitutes all existing holes, is already fed up with its monotony, and the rest simply do not deserve the highest attention - they breaking boring and easy, and small - unprofitable. Well, except that Korea stumbled here nadys. And then suddenly such a gift of fate - Russia, which for years crawled 30 somewhere on the outskirts
stories
, suddenly began to assert their claims to global influence. And who did it? Yes Mr. Putin.
Just imagine that your favorite chest of drawers, on which you rested your whole life at the entrance to the apartment, put shoes on it and threw unnecessary trash at it, suddenly declares to you: "How long"? So the Pindos first had a completely humanly understandable reaction: "Well, okay, maybe, I sleep." Then: "And who are you?", And a little later: "Blah, you have to do something about it, but it's even more interesting."
And they have already forgotten how to do it: no, as I said, politicians, there are only "politicians". And the redhead clown Trump, who imagines himself Zeus, throwing fire and rage, and the Congress, stuck on the level of senility 70's, and all podindmosniki - they have forgotten how to make decisions, on which all their comfortable and trouble-free existence depends.
And now, returning to the beginning of the article, I want to say that Putin is the person who, knowing the system and taking advantage of its strengths and weaknesses, raised Russia and keeps it at its present level. And his task is to raise the country even higher, and he is well aware of this, and he is also well aware of his opportunities, otherwise he would have said, like BN: "I am tired, I am a fly-fly". But who then?
And, you see, it would be a shame to observe how some old type Navalny type ruler (and at the same time pull down) everything that he built with his own hands for many years. This man always brings the job started to the end, but it seems to me that even the most ardent enemies of GDP are well aware that he is a real man and will achieve his goal.
It could not be otherwise.