Kharkiv LLC Mashgidroprivod in December 2016 of the year entered into contracts with the State Kyiv Design Bureau "Luch" to develop a transport-charging vehicle for the Neptun anti-ship missile and the transport module of the unified self-propelled Neptun anti-ship missile, reports
blog
Diana Mikhailova.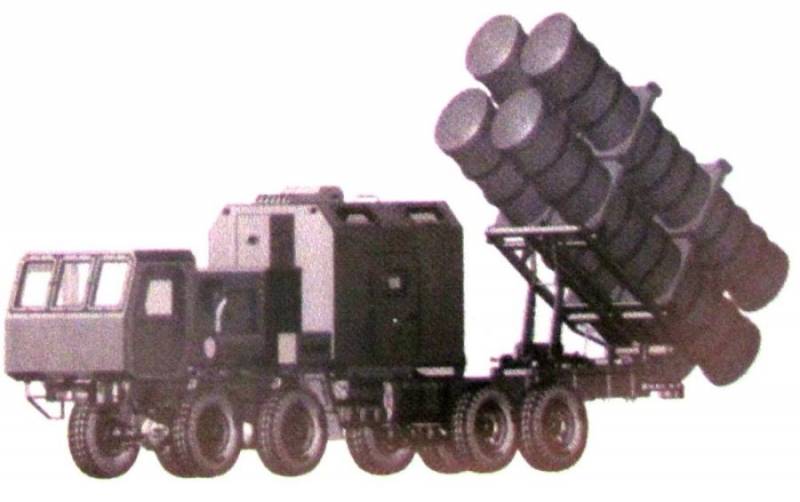 As part of the contractual relationship was produced:
"Products (accessories, components, press tool E337.11176.000.0, press tool E337.11175.000.0, press tool E337.11174.000.0, press tool E337.11119.000.0, adapters, cases, etc.);
and services (development of design documentation for the manufacture of prototypes of the transport module of a unified self-propelled launcher TM USPU-360, development of design documentation for the manufacture of prototypes of the transport-charging machine TZM-360).
Tactical and technical requirements for OCR "Neptune" on 13 sheets are classified as "Chipboard". Factory order No. 14 for the development of OCR "Neptune" with applications dated 11 April 2017. August 28
In addition, Kharkiv Transport Equipment Plant LLC performs an integral part of the development work, the Neptun-PU cipher is developing a launcher for the Neptun anti-ship missile. "
The head of the research center of the Armed Forces of Ukraine "State Oceanarium", Colonel Andrei Donchak, reported this during a report at the conference entitled "Creation and Modernization of Armaments and Military Equipment in Modern Conditions".
The tasks of the coastal defense facing the naval forces of Ukraine can be partially solved by creating domestic coastal missile systems of various bases,
he said.
For this purpose, you can use domestic mobile complexes such as the Rubezh complex, which were in service in the past. Three divisions of such complexes can completely cover the Azov and Black Sea coasts. A separate advantage will be their mobility,
noted the colonel.
To create a complex there are all conditions - own mobile base: cars "Kraz". Or cars "Maz-543М", a significant amount of which is on conservation. At the first stage, the use of the old Soviet radar Garpun, which was part of the Rubek Rubezh, which can later be replaced by a more modern radar, such as Malachite, or another
said donchak.
Also, according to him, "it is necessary to complete the development of the domestic anti-ship missile" Neptune "with a firing range of up to 280 km, which does not fall under the restrictions of international treaties."
At the moment, the speed of creation of this weapon leaves much to be desired. The main problems lie in the development of the homing head. But the work continues, and we hope that they will soon go into service,
added the colonel.