There are alarming reports from the Middle East stating that clashes between the Palestinian Arabs and Israelis began in the West Bank. It is reported that the first clashes manifested themselves at an Israeli checkpoint. In the immediate vicinity of the checkpoint, Palestinians are building barricades of construction waste and tires.
TV channel
Russia Today
reports that protesters began to burn car tires. Gearbox clouded thick black smoke. The most active protesters are Palestinian youth, who began throwing stones at the Israeli checkpoint.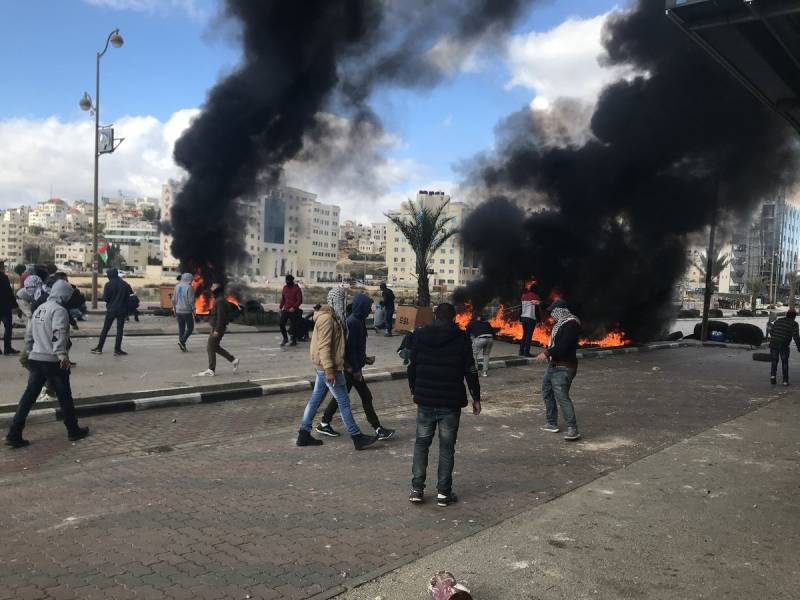 The protest against the decision of US President Donald Trump to recognize Jerusalem as the capital of Israel began in the Palestinian capital Ramallah. Local politicians come out of trucks as improvised scenes, calling on the Palestinian people to rally against, as it is called in Ramallah, frank disrespect for the interests of Palestine as a subject of international law. Israeli and American flags are burned on the streets.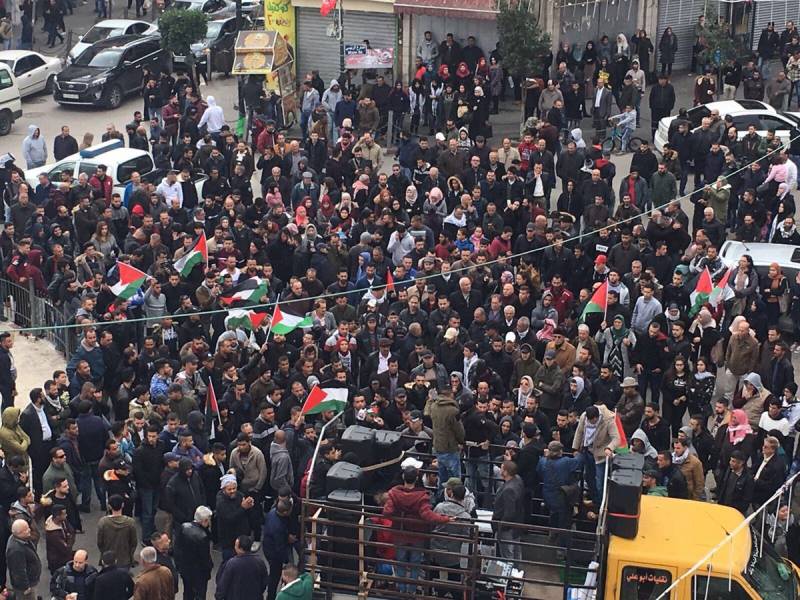 Recall that previously several additional battalions of Israeli troops were sent to the West Bank due to the fact that the Israeli command took into account the possible exacerbation of the situation in the region. .