Russian Helicopters handed over to the Defense Ministry all of the Ka-52 Alligator reconnaissance and attack helicopters planned for delivery this year, Deputy Director General for Sales Vladislav Saveliev told reporters on Thursday.
All Ka-52 helicopters planned for delivery were handed over to the representatives of the Ministry of Defense on time and with proper quality.
- quotes his press service.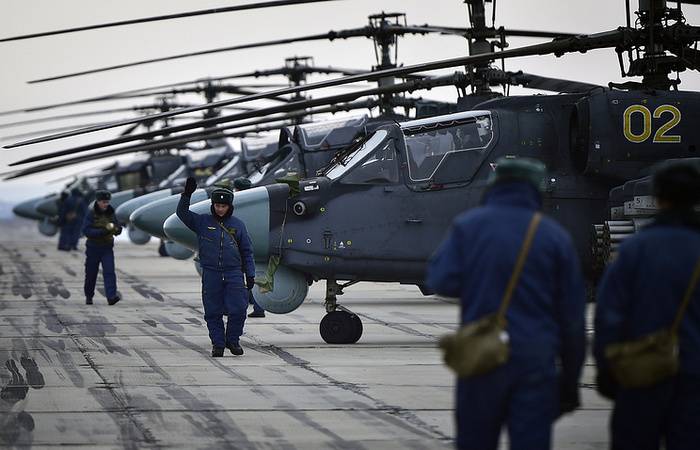 It is reported that the machines are accepted by representatives of the operating organizations and are currently being prepared for shipment to military units by air.
The Ka-52 Alligator reconnaissance and attack helicopter has been mass-produced for the needs of the Russian Ministry of Defense since 2007. It is designed to destroy
tanks
armored and unarmored military equipment, manpower, helicopters and other aircraft of the enemy at the forefront and in its tactical depth, in all weather conditions and at any time of the day, as well as other tasks.
The helicopter is equipped with modern avionics and powerful weapons that can be configured for various combat missions. In addition, the Ka-52 "Alligator" is equipped with devices for reducing visibility, reducing, dissipating and distorting the thermal trace of engines, a system of electronic protection, as well as means of active counteraction.