For the first time on the basis of the Ryazan VVDKU them Army General V.F. Margelova, Russian and Belarusian servicemen held training camps at the Vodolazny training center. This complex has the only training and material base in the world, the equipment of which allows for the training of specialists in almost all diving qualifications, according to the Department of Information and Mass Communications of the Ministry of Defense of the Russian Federation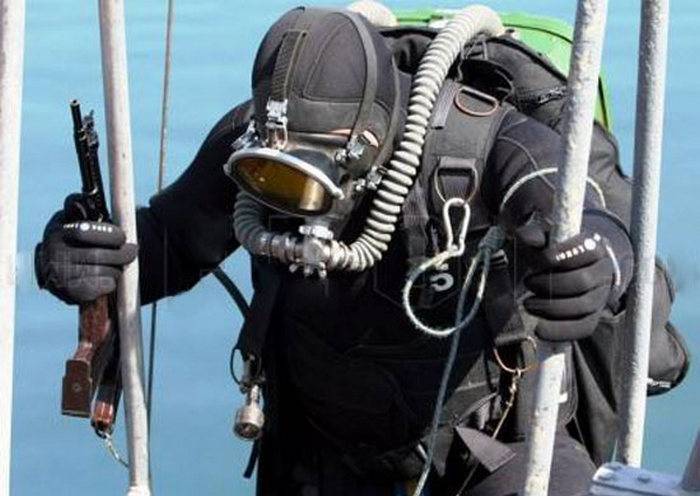 It is noted that within ten days the paratroopers of the two countries had mastered the skills of underwater shooting and hand-to-hand combat using
weapons
and special means of diving equipment, standing in the arsenal of engineering reconnaissance units of the Airborne Forces
Earlier, military attaches from many countries came to us and were surprised by the scale and number of various simulators.
- said the head of the department of engineering and diving training schools Colonel Alexander Grushka
The idea of ​​creating and developing a shooting range and some other simulators belongs to the diving specialists of our airborne school and the Airborne Forces.
- added the colonel.
In the course of joint training, the Russian and Belarusian servicemen exchanged experiences on actions in emergency situations and how teams interact when transmitting conditional and visual signals under water. In the framework of practical exercises, paratroopers used diving equipment of the Amphora closed breathing cycle, which allowed the diver to covertly move under water for several hours.