«Radio Svoboda»
, recognized in Russia as a foreign agent by the media, comes out with a material stating that in Washington local authorities are close to making a decision to rename the square in front of the Russian Embassy to the square named after Boris Nemtsov.
At the same time, Washington habitually declares that this step "cannot be regarded as an act of provocation." Representatives of the Russian non-systemic opposition, warmly supporting the readiness of local authorities in the United States to rename the square, declare that this is "a tribute to the memory of an outstanding Russian politician."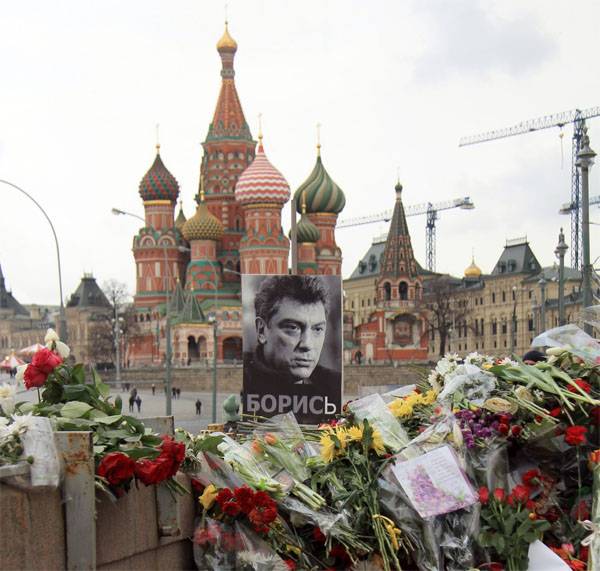 At the hearing was invited the daughter of Boris Nemtsov Zhanna. She reportedly hoped that the square in Washington would eventually receive the name of her father. At the same time, the non-systemic opposition participating in the process notes that in Washington "this must be done, since in Russia the authorities do not intend to perpetuate the memory of Boris Nemtsov".
Recall that the ex-deputy chairman of the Russian government was killed 27 February 2015, one of the Moscow bridges. The murder was carried out "with a view of the Kremlin", which immediately became a pretext for the liberal party to blame for the death of Nemtsov, the Russian authorities.
Earlier in Russia, for possible renaming to Nemtsov Square in front of the Russian Embassy (in Washington), it was proposed to rename the territory on which one of the American diplomatic missions in Russia is located to the area of ​​innocently killed indigenous people in America or Hiroshima and Nagasaki Square. And this can not be regarded as a provocation. It is simply a tribute to the innocent victims of the American regime.