The domestic tank industry still holds many secrets. One of them is the creation of a promising Soviet
tank
Object 477. Since the development remained in Kharkov, all the data is still fragmentary, writes
Messenger of Mordovia
.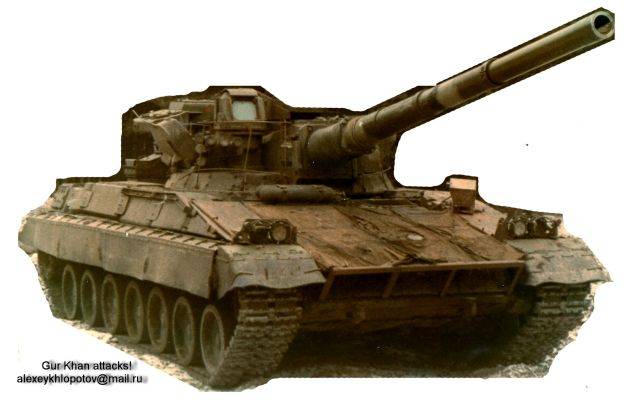 The agency reports that in the blog of the Russian historian of tank construction, Alexey Khlopotov, there appeared photos of the running layout number two (XM-2) of the 477A Object.
"It is interesting that the Kharkov undercarriage of the tank with open caterpillars and saucer-rollers was replaced by the one currently on the Leningrad-Omsk T-80 tank. It also catches the eye that the experienced machine is "jet" - with a gas turbine, "says the material of Lev Romanov.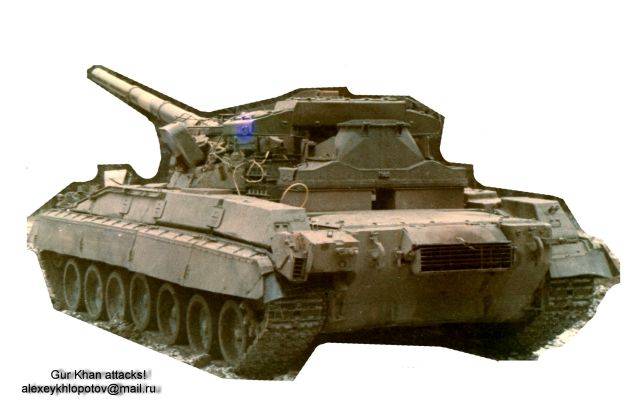 Here is what Khlopotov himself writes about this: "With a mass of about 57 tons, this monster required an engine of at least 1500 hp. - and it was not in Kharkov. There was a 1200-strong 6TD-2, but also not without jambs in the form of a limited resource and a number of other charms. About 1500-strong motor had only to dream. Rescued Klimovtsy with their GTD.
It seems that the Russian engine and chassis - the only thing that worked fine in this car. All the rest remained raw. Although the project spent a lot of money.
Further, the historian notes that "Chelyabinsk Special Design Bureau" Rotor "shared with the Kharkiv citizens a tank information and control system" Brooch-1 "." According to him, "the combat vehicle never received thermal imaging sights, the gun also did not really work."
It is known that with Russian funding for some time work in Kharkov continued. However, it was then decided to completely switch to the Nizhny Tagil 195 Object. As a result, the remaining tanks in Ukraine for the third decade have simply rust in an abandoned state.