The press service of the Western Military District reports that in the territory of the Pridnestrovskaia Moldavskaia Respublika the Russian peacekeeping contingent took part in a command-staff training session with anti-terrorist units, as well as with power units of Transnistria. In the official summary, the MTR is referred to as the "Transnistrian region of the Republic of Moldova".
From the message
press service ZVO
:
According to the intention of the training event, an illegal armed formation with the aim of seizing
weapons
and ammunition attacked artillery ammunition depots guarded by Russian military personnel. More than 130 servicemen were alerted, made a march with a length of 150 km on 15 units of military equipment from the point of permanent deployment in Tiraspol to ammunition depots.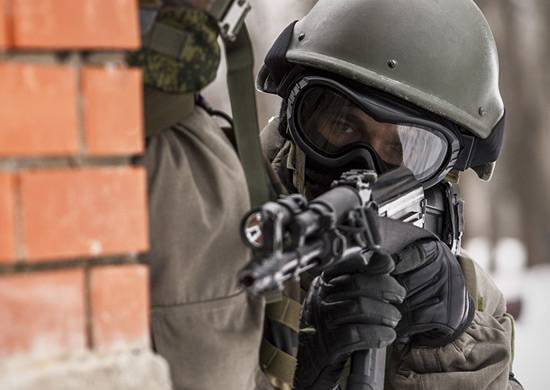 It is reported that special attention is paid to improving the coherence of the actions of military personnel when conducting combat in open areas of the terrain by small tactical groups.
For your information:
Anti-terror units are formed on the basis of established units (departments, settlements) to perform tasks in groups with
necessary means of communication, reconnaissance, demining, radiation, chemical and biological protection, medical support, as well as fire support forces and facilities.
It was especially noted that the training of an antiterrorist nature was planned.