The director of the Pavlograd Chemical Plant (Ukraine), Leonid Shiman, announced that he was at the final stage of the creation of the operational-tactical missile complex "Grom". In fact, we are talking about OTRK "Thunder-2", which in Ukraine is called the latest development of missile weapons.
From the statement of Leonid Shiman:
The development of the complex is already at the final stage. Now almost completed tests of the control system and the movement of missiles, hydraulics, mechanics and everything related to transportation. Most likely, in the course of the year, the OTRK will enter field trials.
Further, at the Pavlograd Chemical Plant, they said that they would be armed with the Thunder radio station (Thunder-2) in 2020 or 2021. It is noted that the "Thunder" missiles are capable of effectively hitting targets at a distance of "several hundred kilometers" and "violating the integrity of the enemy's missile defense system by 96%". By what criteria was the last parameter estimated (namely in 96%), the company is not informed. In the Yuzhnoye design bureau, it was previously announced about the target's range from 50 to 500 km.
Until the end of the year, the Thunder complex will be transferred to a new stage of testing in a military test site.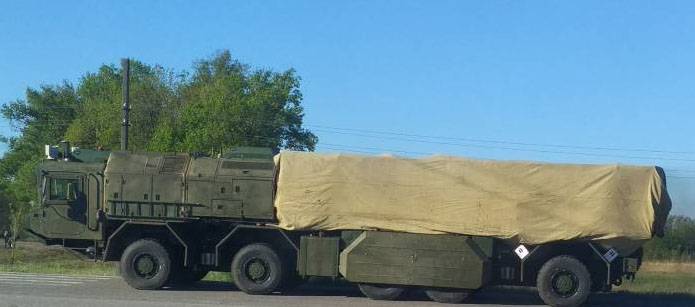 OTRK "Thunder" - a complex based on the use of solid-fuel ballistic missiles. KrAZ 10x10 is used as a platform (chassis) as it was originally reported.