After the withdrawal of the main part of the Russian contingent in Syria, there will remain two military bases - Hamim and Tartus - which will continue to develop in the long term, reports
Interfax
Statement by the Chairman of the Duma Defense Committee Vladimir Shamanov.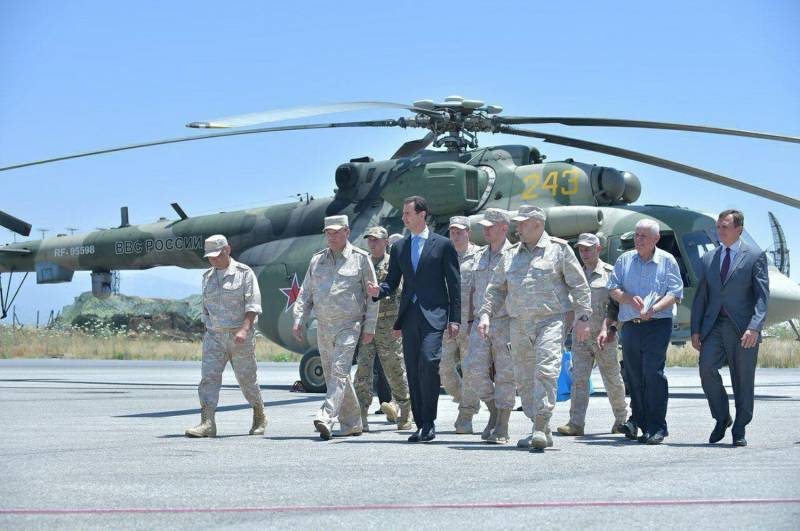 Both bases in Syria, both Hamim and Tartus, will not only continue to function, but will constantly improve their qualities and capabilities, having ahead of us a long-term perspective of our presence in this far from peaceful region,
Shamanov told the agency.
According to him, "today, a period of post-conflict settlement has arrived in Syria with its own difficulties and peculiarities, but Russia has gained much experience as a result of the so-called first and second campaigns in the Caucasus."
We have much to share with our Syrian colleagues and other guarantors of the peace process in Syria,
noted the deputy.
He added that "now a plan for the implementation of a post-conflict settlement will be clarified jointly with our colleagues, and one of the documents will be worked out there - a schedule for withdrawing a certain amount of forces and means, but this will all be determined by the Supreme Commander".
Recall, on Wednesday, Chief of the General Staff of the Armed Forces, General of the Russian Army Valery Gerasimov, at a briefing for foreign military attaches, stated that Syria was completely liberated from the IG terrorists (the group was banned in the Russian Federation), all the pseudo-caliphate gangs were destroyed.