Joint Mechanism of the United Nations and the Organization for the Prohibition of Chemicals
weapons
(OPCW) to investigate himatak in Syria (IDA), whose authority expired in November, proceeded to liquidate its assets, reports
TASS
the message of the Secretary General of the world organization Antonio Guterres.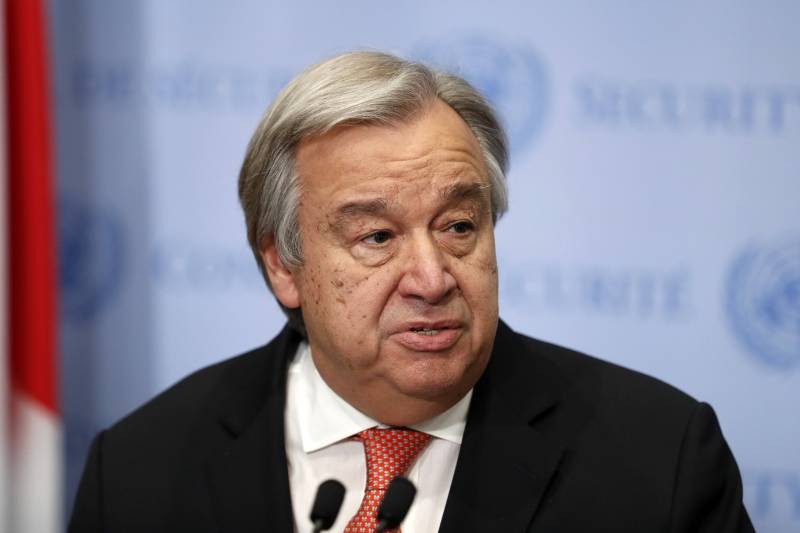 The Security Council did not extend the mandate of the mechanism, and it expired on November 17 of 2017. The mechanism has already begun archiving its records and disposing of assets in accordance with established United Nations procedures,
says the Secretary General's letter to the Security Council.
At the same time, he called on the UN Security Council to "continue to pay due attention to incoming reports of the use of chemical weapons in the Syrian Arab Republic."
Guterrish recalled that in early November, the OPCW mission "confirmed the use of poisonous sarin gas in the village of El-Latamin in Homs province 30 in March 2017" - a few days before the chemical attack took place in the nearby Khan-Sheikhun city.
According to him, the use of chemical weapons "there is no justification, and those who use it can not go unpunished."
Bringing those responsible to justice is crucial for restoring the ban on chemical weapons and strengthening the disarmament and non-proliferation regime,
stressed the general secretary.
Recall that the SMR was established in August 2015 of the year in order to establish those responsible for the execution of himatacs in Syria. During its existence, the commission submitted 7 reports, in which it named Damascus involved in four cases of the use of toxic substances. In November, the Security Council members could not agree on the parameters for the further work of the mechanism, which has been criticized by Russia for its unprofessional work.