Almost 70% of Russian youth are ready to cast their votes in the presidential election in 2018 for the incumbent head of state, Vladimir Putin, while 75% consider him an ideal president, reports
RIA News
data from a survey conducted by the Center for Students' Sociology in more than 50 regions of the Russian Federation.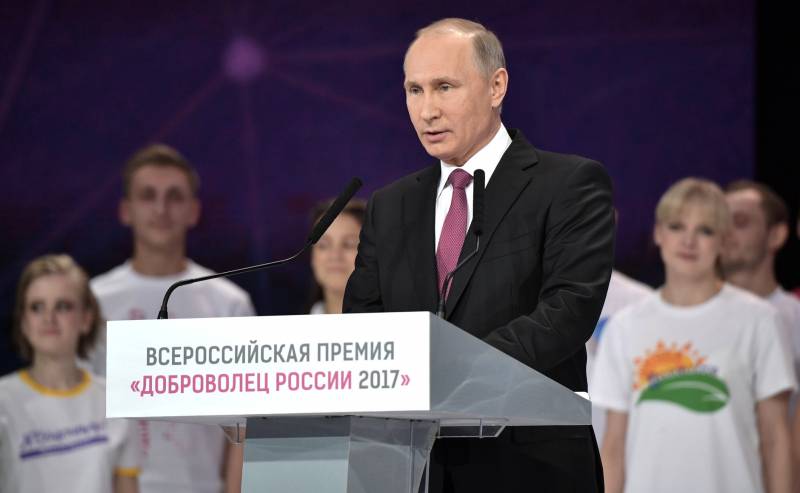 According to the survey, 67% of Russian youth are ready to vote for Putin, 16% are in doubt.
At the same time, "75% of young people answered that Putin corresponds to their ideas about the ideal president of Russia; almost half of the respondents (46%) stated that they trust the current president and is convinced that he is successfully coping with the solution of the problems of the state; a third of respondents (32%) replied that they did not see anyone they could rely on other than the current leader of Russia; more 16% believe that the people's trust in Putin is connected with the hope of a transformation in the country in the future, "the article says.
According to the survey, as a president of Russia, most young people want to see first of all a "public figure" (42%) or the head of a political party (39%).
In addition, 71% of young people are confident that "the president must agree on something with the current political course, but in something speak and oppose." Total 7% believe that the ideal president "must be in complete opposition to the current political course."
In addition, the wise politician, the real "father of the nation", should be governed by the country, are convinced 57% of respondents. The role of the country's energetic converter turned out to be less in demand, 23% were in favor of it.
The survey was conducted from September to December in more than in the 50 regions of Russia. In total, more than 4 thousands of young people in the All-Russian sample took part in the survey. The link to the survey was distributed in student communities and groups of universities and colleges in social networks (VKontakte, Instagram, Twitter, Facebook).