The former president of the former USSR Mikhail Gorbachev commented on Vladimir Putin's statements about the nomination for the next presidential term. Recall that Putin announced his readiness to run for president, being at a meeting with employees of the GAZ plant in Nizhny Novgorod. Experts said that even the choice of the city in which Putin made a statement was not accidental. It was noted that in this way, PR specialists "hinted at a new campaign from Nizhny to Moscow for the liberation of Russia - a reference to the 1612 year." Whether the political spinners of Vladimir Putin had such a scenario, or not, this is understandable, they will not tell.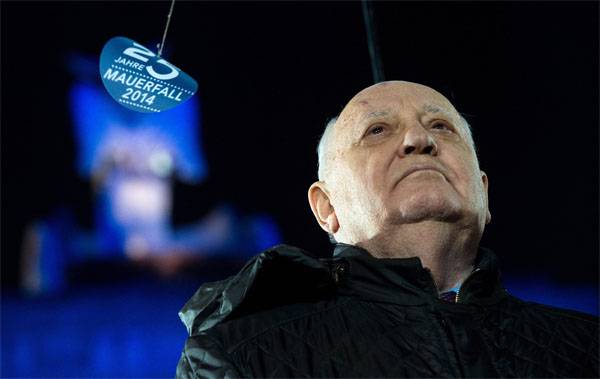 Gorbachev, commenting on the decision of the president, said (quote
RIA News
):
The situation is such that Russia has a lot of problems, and a very difficult international (situation). Hence, the people have a natural desire to insure themselves and not to rush into making decisions. Putin today is, indeed, a leader who deservedly enjoys the support of the people, and we must reckon with this and, I think, need to be guided by this — what the people are about.
Gorbachev added:
I see that he was not just light-hearted, so to speak, related to this topic, the problem, he understood a great responsibility. Opinions and intellectuals agreed, and the workers - the population, the majority of citizens - agreed that, apparently, it was necessary to extend and give another season for the work of the president.
At the same time, Mikhail Gorbachev said that he had always been a supporter of the turnover of power, but today he believes that the country is experiencing a moment when the current president should remain in his workplace.