The Pentagon has published data on the number of its troops in Iraq and Syria. At the same time, the American main military department said that the struggle against the terrorist group ISIL (* banned in the Russian Federation) "is entering a new stage."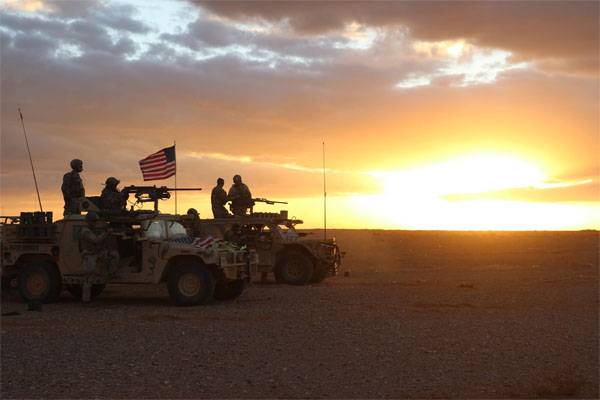 The representative of the United States Ministry of Defense Rob Manning said that at the moment in Syria there are about 2-x thousand troops, in Iraq - about 5,2 thousand. He said this during a briefing held at the Pentagon.
"What does it mean to" get the fight against ISIS (*) to a new stage, "Rob Manning did not explain. However, he confirmed the earlier statement by the head of the Pentagon, James Mattis, that the US troops would remain in Syria "until the success of the Geneva process." This is a process in which no progress has been achieved on resolving the situation in the Syrian Arab Republic for all the time that the Geneva format exists.
Recall that on the eve of the Russian Defense Ministry issued a statement on the complete liberation of Syria from terrorists. We are talking about the release of terror from ISIS (*). Meanwhile, in the SAR, territories that are controlled by groups affiliated with Al-Qaida (* banned in the Russian Federation) are preserved.