US President Donald Trump made a statement about Washington recognizing Jerusalem as the capital of Israel. From Trump's statement on this:
I believe the time has come to recognize Jerusalem as the Israeli capital. Previously, the US presidents promised to do this only during their election campaigns, ultimately not fulfilling promises. I keep my promise today. This is a recognition of the real situation.
Now the States are considering the process of moving the embassy from Tel Aviv to Jerusalem.
In fact, the transfer of the American embassy document was prepared and adopted by the US Congress in 1995 year. However, the law has not yet been implemented, as the previous presidents of the United States tried to ignore such a sensitive issue. Trump did not see the severity of the issue.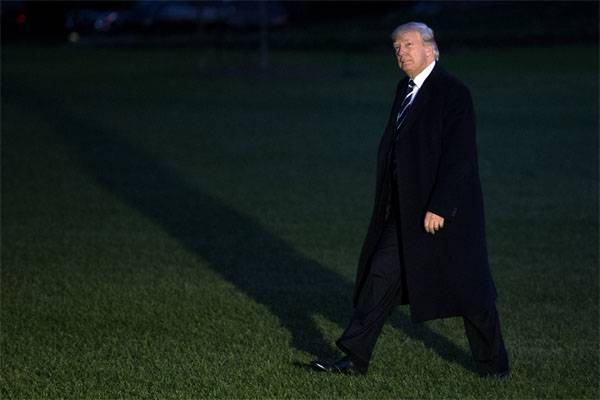 Political analysts, commenting on the decision of Trump, agree that it was played here vein showman who did not calculate all the possible consequences for both American diplomats and Israel itself.
Against the background of Trump's announcement of the recognition of Jerusalem as the capital of Israel at the State Department, they warned that in the near future, the risk of terrorist acts, primarily against American citizens, sharply increased around the world.
At that moment, eight members of the UN Security Council demanded an emergency meeting in connection with the situation. Among them - and two permanent. List: Egypt, France, Bolivia, Italy, Britain, Senegal, Sweden, Uruguay.