Russian Foreign Ministry spokesperson Maria Zakharova actively comments on the IOC's decision to remove the Russian team from the Olympics in Pyeongchang. Literally immediately after confirming the information on the IOC decision, she wrote on her page in
Facebook
:
What only we have not historically had to endure from the "partners". Well, no way we can not overwhelm. No world war, no collapse of the Soviet Union, no sanctions ... Take and survive.
There should not have been a Russian sport. In the world forecasts, it was not planned to revive Russia as a sports power: young people should have already slept, the stadiums should be forever registered with clothing markets, and the coaches should work for other teams.
It didn't go according to the script. Athletes of a new generation have appeared, the world sport has been supplemented with the achievements of Russian athletes, Russia held a truly excellent Olympiad. Sport has gradually become one of the national ideas embodied in tens of thousands of children's sections and schools, the newest stadiums, and simply the desire to be sporty.
We are always trying to prove the absurdity of our everything: lifestyle, culture,
stories
now also sport.
Painfully? Highly. Soul and heart now with our athletes. Survive? Yes.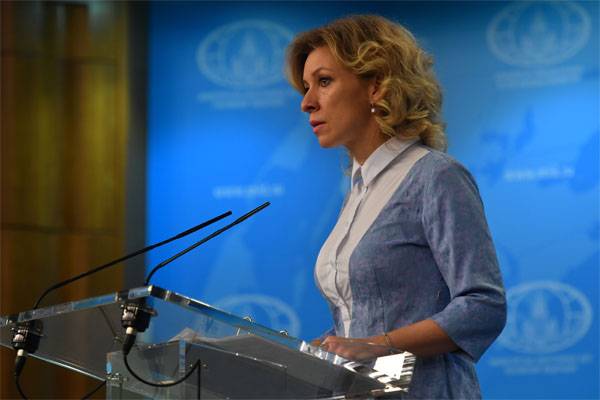 During the briefing, the official representative of the Ministry of Foreign Affairs of Russia called actions against the Russian Federation "Plan B" to "isolate" Russia. According to Maria Zakharova, many ways have already been taken to isolate the Russian Federation, but all of these methods have failed. Now the turn of "Plan B".
From the statement of Maria Zakharova during the briefing:
There was no isolation, and the desire, strength and possibilities remained. And whether to use "partners" forces and opportunities in other areas: "to fight with terrorists, to fight with poverty, maybe, to figure out how to counteract the elements or think about restoring the destroyed infrastructure after natural disasters, preventing technological disasters.
Recall that the Kremlin's press secretary, Dmitry Peskov, said earlier that emotions need to be put aside and "carefully analyze the situation without interrupting contacts with the IOC".