In Israel, the first women tankers completed their training. This was reported in the Twitter of the Israeli army.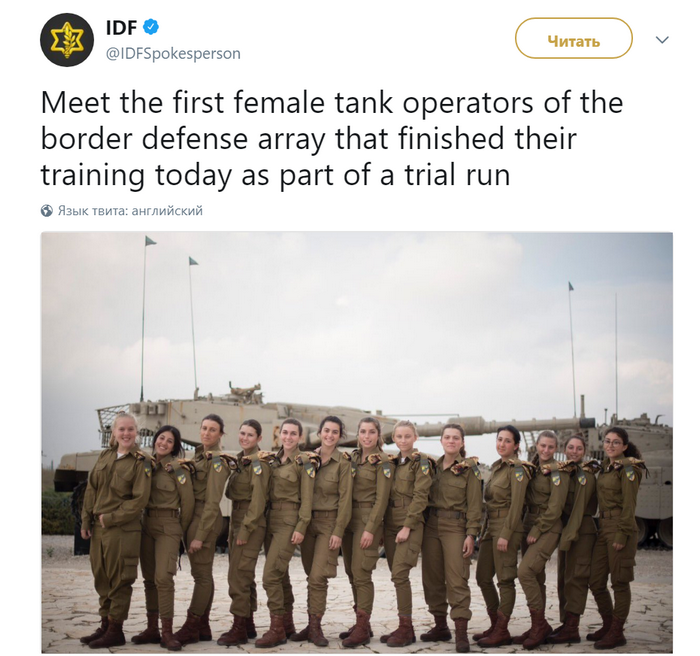 A total of 13 women were trained, reports Times of Israil. They will be sent to the southern border of Israel, where they will serve for four months.
In March, the Israeli military said it selected 15 women to participate in a pilot management training program.
a tank
. The goal of the program is gender equality. During training, two women dropped out. Women trained on Israeli Merkava-3 battle tanks. The program will be officially completed in March 2018. Then the military will report on its results.
Now more and more women occupy the so-called combat positions in the Israeli army. Over the past five years, the number of women in the army has increased fivefold to thousands of 2,7