In Russia, they intend to create a mobile laser complex to destroy drones, reports
Interfax-AVN
The message published on a site of state purchases.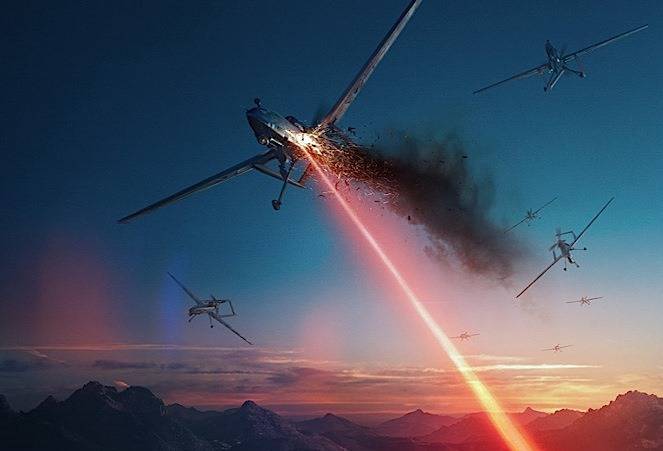 Polyus Research Institute named after M.F. Stelmakh "holding" Shvabe "(the leading scientific center of Russia in the field of laser technology) announced a competition to perform an integral part of the experimental research work on the topic:" Development and experimental confirmation of the principles of building a mobile laser system to combat small unmanned aerial vehicles. Production of a liquid laser model, refinement of the technological complex and testing. "
According to the materials, "a demo sample of a complex with a liquid laser should automatically detect air targets before 20, identify an object (UAV / bird / cloud), affect targets with continuous laser radiation and hit them at a distance of 500-1000 meters."
The cost of scientific research should not exceed 23 million 500 thousand rubles. Applications are scheduled to be considered 13 December. Research work must be completed in April 2018.