The Jilin Ribao Newspaper of the Chinese Communist Party issued instructions on how to survive a nuclear war.
The publication told what nuclear
weapon
, described its types and the five main consequences of its use: light radiation, shock wave, early nuclear radiation, nuclear electromagnetic impulse and radioactive contamination.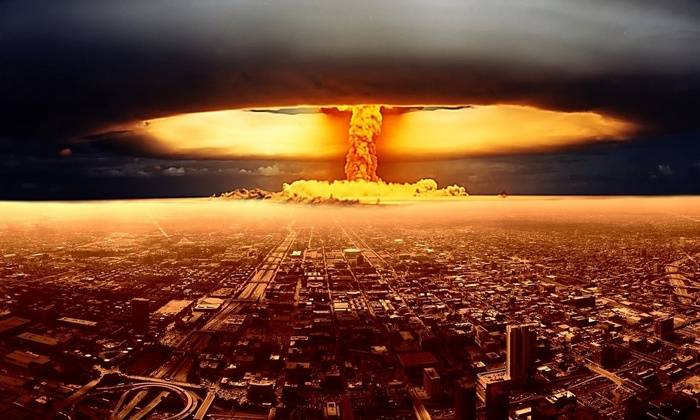 The authors of the material advised to meet the shock wave lying down, preferably sheltering behind large landscape objects. If there is a reservoir nearby, you should dive into it.
Those whom the nuclear explosion found on the street, the authors recommend to quickly find a protective structure and take care of protecting their own body, mainly the head, from flying debris. After the shock wave passes, it is necessary to protect the room, if a person is inside it, from radioactive dust and strive so that the ash does not hit the body.
You can also enter a building that did not collapse after a shock wave attack, and close doors and windows to prevent radioactive dust from entering the house.
- quotes "Lenta.ru" advice "Jilin Ribao."
In zones of radioactive contamination, the newspaper recommends wearing a protective mask, raincoat, rain boots, gloves. It is forbidden to touch contaminated objects, sit down or lie down, and even more so eat, smoke or drink. Steps when moving should be easy to avoid dust. Those who were evacuated to a safe area should be removed radioactive particles from the body and clothing. Clothes should be washed, ears should be cleaned, and the body should be wiped "top down" in a certain way.
The newspaper also recommends that victims drink plenty of water to flush the stomach and use diuretics, adsorbents, laxatives or diuretics to accelerate the release of radioactive substances.