The Helicopters of Russia holding, within the framework of the Arctic: Present and Future international forum, presented a helicopter-type drone VRT300 Arctic Supervision, intended for operation on the Northern Sea Route. The prototype of the drone, developed by the design office "BP-Technologies", was presented at the holding's exposition.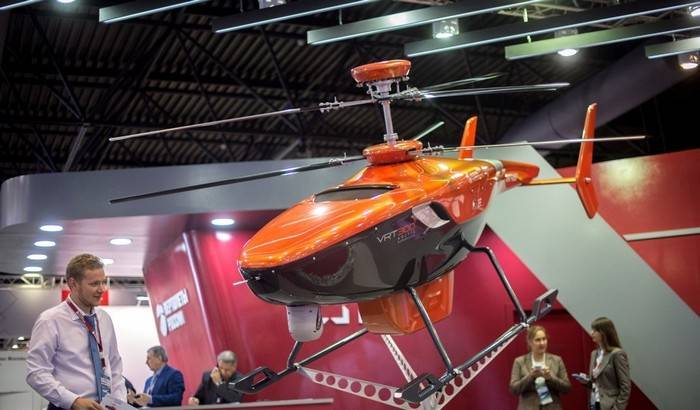 The priority tasks of the VRT300 Arctic Supervision complex are the development of the transport system of the Northern Sea Route, as well as assistance in the development of the Arctic. For these purposes, the complex is equipped with an onboard X-band high-resolution side radar, which allows you to quickly carry out work on ice reconnaissance. The presence of a diesel engine and ship-based capabilities make the Arctic version of the VRT300 indispensable on icebreakers and ice-class ships, as well as on drilling platforms.
Due to the large mass of the target load (70 kg), the complex can be used to transport various cargoes, such as food and medicine, from the ship to the polar station and back. The complex's tasks also include estimating the thickness of the ice at the ship's course, meteo-prospecting, environmental monitoring, providing search and rescue operations, and determining the parameters of large ice fields suitable for placing scientific polar stations on them.