The newest US destroyer USS Michael Monsoor (DDG 1001) first entered the sea trials, reports
Warspot
with a link to navyrecognition.com.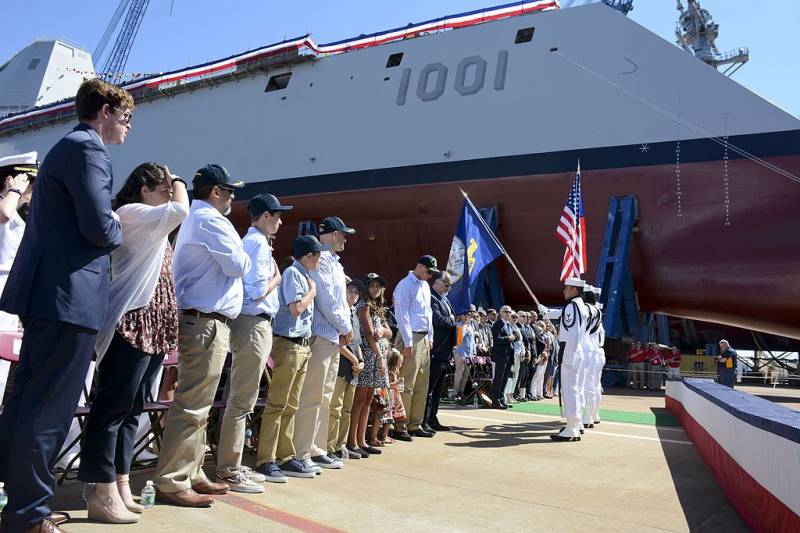 On Tuesday, the ship sailed from the Bath Iron Works shipyard located in Bath, Maine, and set off along the Kennebec River to the Atlantic Ocean.
It is reported that "during the first stage of sea trials, the crew and representatives of the shipyard will check the ship's running performance and the performance of its basic systems".
USS Michael Monsoor (DDG 1001) is the second in a series of three new generation destroyers designed for the US Navy. The first of them - Zumwalt (DDG 1000) - was completed in December 2015; in May of this year, it was transferred
the fleet
. The third ship - Lyndon B. Johnson (DDG 1002) - should be completed before the end of 2018. Destroyers are being built by General Dynamics.
Destroyers are considered experimental ships, which will be the first to receive advanced weapons, in particular, electromagnetic weapons and combat lasers. Due to the high level of automation, the crew of each of the ships will be just 148 people.
The destroyer Michael Monsoor was "laid down in May 2013 of the year and named after SEAL soldier (Sea Seals) Michael Anthony Monsur, who died in Iraq's 2006: during the battle, Montsour covered himself with a grenade and saved the rest of his group, and He was posthumously awarded the Medal of Honor, the highest US military award, "explains the publication.