Against the background of continuing unrest in the center of Kiev, the President of Ukraine continues to pretend that nothing special is happening in the capital. Today, when the Ukrainian armed forces celebrate their holiday, Poroshenko delivered a duty and invariably fiery speech. In a statement to the servicemen of the Armed Forces of Ukraine, he called them "warriors of the world." From the Facebook material published by the President of Ukraine:
Our Armed Forces - the warriors of the world, who stood in the way of the Russian troops, defended Ukraine and the eastern border of the entire European continent. Congratulations to the whole country, our soldiers, officers and generals - with the Day of the Armed Forces of Ukraine.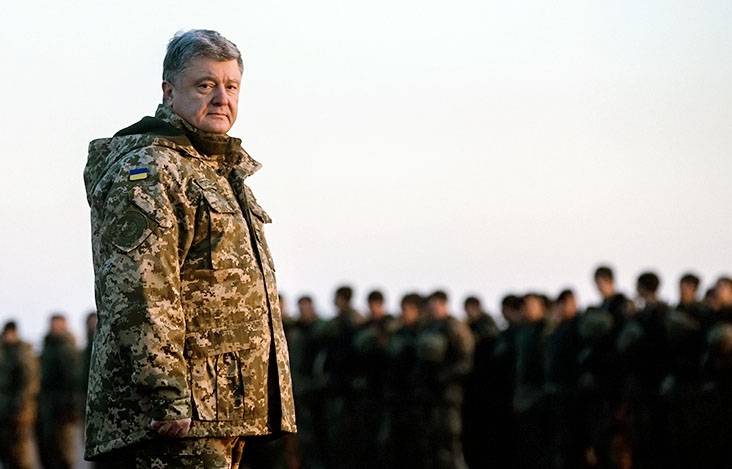 At the same time, the Ukrainian president himself decided, just in case, to go away from the Kiev riots - to the Lviv region, where the American and Canadian servicemen continue to train the Ukrainian military. There Poroshenko once again told how "many benefits" are put to participants in the hostilities in the Donbas, and how many heroes rooted in the armed forces of Ukraine in recent years - the years of the civil war, which the president of the country still continues to call "war with the Russian Federation".
Meanwhile, in Kiev, "ATO veterans" are demanding Poroshenko to resign his presidential powers. Or is it not the warriors of the world? ..