The second batch of F-16 fighters from the Netherlands Air Force, including five single-seater F-16AM and one two-seater F-16BM, arrived at the Al-Azraq airbase in Jordan.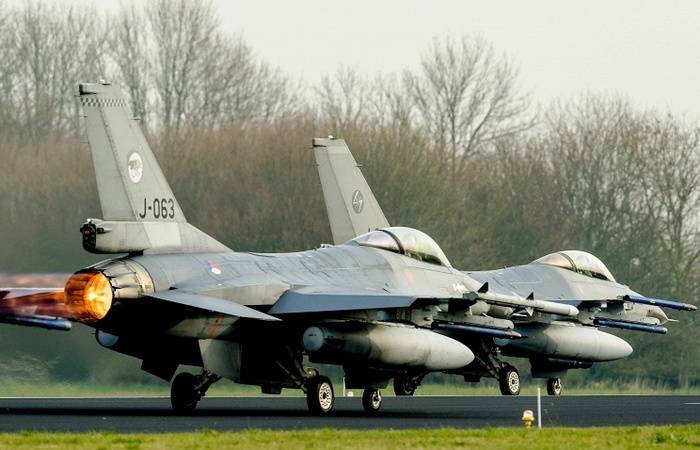 In September, the 2013 of the Netherlands Defense Ministry and Jordan reached an agreement in principle on the sale to Amman of the country's Air Force 15 F-16 fighters (13 single and 2 double), and also 52 air-to-ground guided missiles.
As the Netherlands Ministry of Defense reported, the first six F-16 aircraft flew from Volkel Air Base (the Netherlands) to Jordan on October 25. The fighters were upgraded in the middle of the service life (MLU) and, in terms of their combat capabilities, are similar to those of the 50 version. The F-16 software has been adapted to the requirements of the Jordan Air Force.
According to The Aviationist, after completing the delivery of the entire batch of 15 F-16, 79 fighters of this type will be in service with the Jordanian Air Force, TSAMTO reports.