Anti-aircraft gunners of the Central Military District, who are on combat duty for air defense in the Volga region, received the C-400 Triumph regimental anti-aircraft missile system (ZRS), the district press service said. Received to the address of "Military Review". Delivery of the complex carried out in the framework of the state defense order.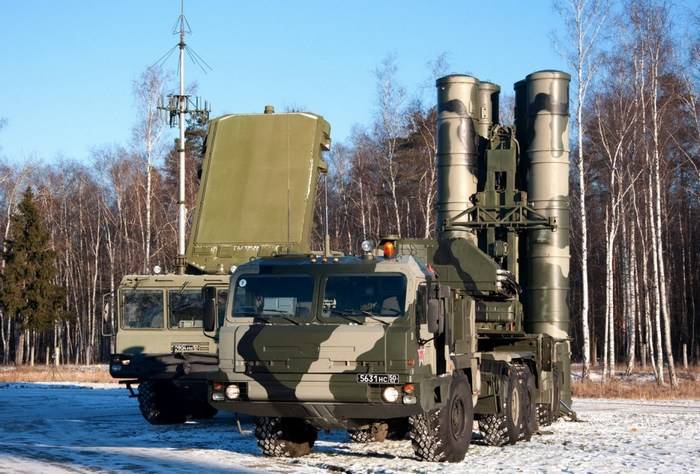 A new vehicle was transferred to servicemen at the Kapustin Yar test site in the Astrakhan region. Until the end of the week, the calculations will do the firing of new systems. Earlier, anti-aircraft gunners were trained in the training center of anti-aircraft missile forces in the Leningrad region, the press service noted
Earlier, anti-aircraft gunners in the Volga region received a batch of anti-aircraft missile-gun systems "Pantsir-C 1".
Long-range air defense systems S-400 Triumph is designed for highly effective destruction of strategic and tactical aircraft
aviation
, ballistic missiles, hypersonic targets and other means of air attack in the context of electronic and other types of counteraction. The system is capable of hitting aerodynamic targets at ranges of up to 400 km, as well as ballistic targets at ranges of up to 60 km, flying at speeds of up to 4,8 km / s at altitudes from several meters to several tens of kilometers.