The US military has spent more than 500 million dollars on a rail project
weapons
They want to close it. Developed technologies may be used later.
In 2005, the Pentagon gave General Atomics and BAE Systems defense contractors a contract to create a working railgun model that could arm the next-generation warships of the US Navy. Since then, 12 years have passed and 500 million dollars have been spent, but the project has not been finalized to the necessary requirements and is likely to be closed, reports Task and Purpose.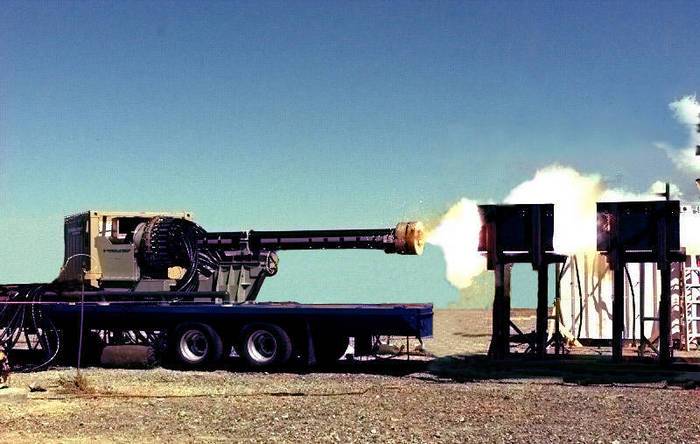 Although the railgun, commissioned by the US Navy, works, it lags behind the number of shots per minute specified in the technical specifications, making only 4,8 shots per minute instead of the necessary 10. In addition, the developers do not disclose his requirements for the replacement of guides and energy consumption, as well as how many he can make shots without replacing components.
Now it is proposed to abandon the concept of the railgun, and from it take the technology of the projectile and adapt it for firing from existing 5-inch guns of the US Air Force. One thing is clear that in 2020, we will not see a railgun mounted on the destroyer Zumwalt, specially created for this project.