A new modification of the Mi-171E helicopter, which is being developed by the Moscow Helicopter Plant and Ulan-Ude
aviation
the plant (UAZ) was transferred for testing in Ulan-Ude. It introduced a number of innovations worked out on the civil Mi-171A2 in order to improve flight performance and increase the economic efficiency of operation, reports
bmpd
.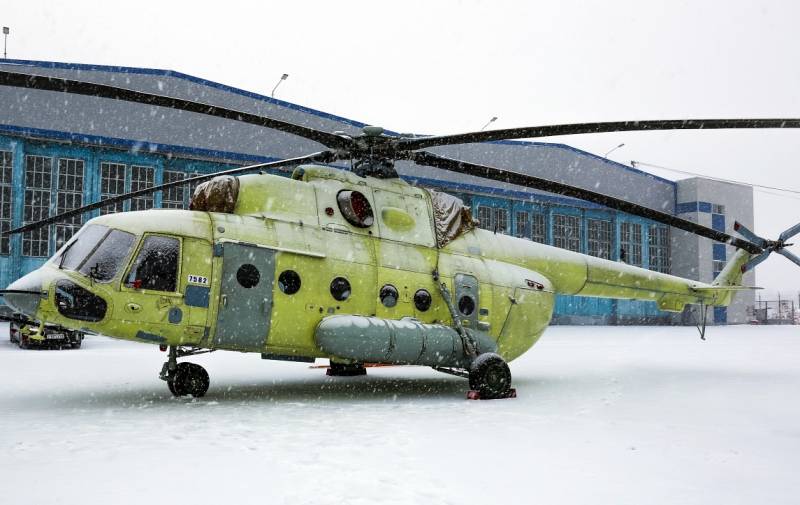 A new modification of the Mi-171E helicopter, prepared for testing at Ulan-Ude Aviation Plant JSC.
"The name Mi-171E refers to the family of submodifications of helicopters that are exported. The most advanced option in mass production is likely to have an index Mi-171-2. It will be distinguished by a lightweight fuselage, VK2500PS-03 engines with electronic digital engine control system of the FADEC type. It adapts the control to external conditions, significantly reduces the mass and volume of the electronic components of the system and connecting cables, ensures the synchronization of the engine operating modes according to the rotational speed of the turbocharger - all this allows you to maintain optimum performance of the engines with minimal fuel consumption, "says the material.
It is reported that "the power of the new engine in emergency mode for 2,5 minutes is 2700 hp, on take-off - 2400 hp, and the take-off mode can be maintained for 30 minutes."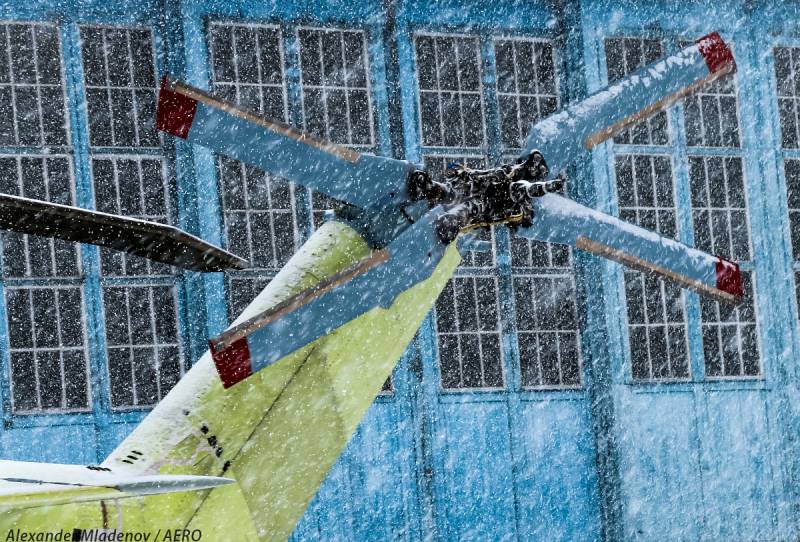 The helicopter has a completely new main rotor made of polymer composite materials, an upgraded swashplate and a new X-shaped tail rotor. The tail boom received reinforcements, and the area of ​​vertical tail (stabilizer) was increased.
"The helicopter also redesigned the fuselage, borrowed from the Mi-8AMTSH-B helicopter with old-fashioned double doors, which has a door. Compared to the flat ramp on most Mi-171E helicopters, this design feature improves helicopter stability with strong tail and side winds, especially when hovering at high altitude, "the resource writes.
The machine will be offered by government customers in various countries of the world, where, as a rule, there is a mountainous area, for example, in Latin America and Asia. Helicopters will be able to carry out tasks of search and rescue, transportation of people and goods, as well as for use by the forces of law and order.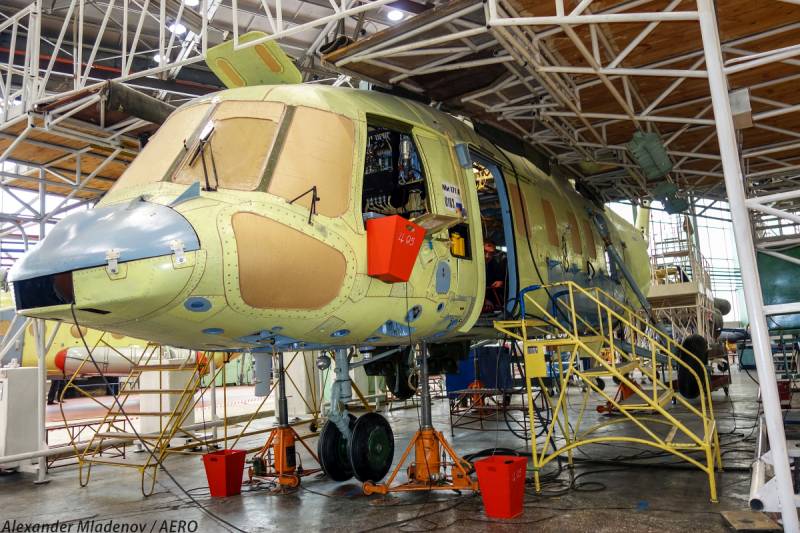 Mi-171А2 helicopter with 0103 serial number on assembly in the workshop of Ulan-Ude Aviation Plant JSC.