The press service of the UN Food Aid Committee today announced that in the near future the program will cease to be implemented in relation to residents of the south-east of Ukraine. Recall that the UN provided assistance under this program for Ukrainian citizens living both in LDNR and in that part of Donbass, which is controlled by the Kiev regime - near the line of contact.
Reuters
, referring to the spokesman for the UN Committee Neil Walker, presents the material, which says that the curtailment of such a program is due to "lack of funds."
Neil Walker:
Difficulties arose due to the lack of resources to continue the implementation of the program of food aid in the south-east of Ukraine. We planned to complete the assistance program in December, but decided to extend it for the harsh winter period and complete it after it ended.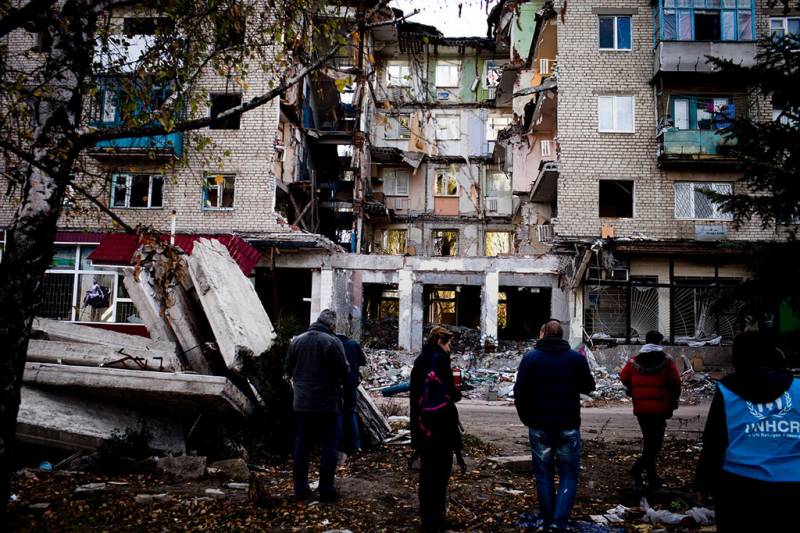 Walker said that the UN mission would continue its presence at least until the summer of 2018, in order to monitor the food situation. It was noted that due to the fall in the standard of living and incessant hostilities in the conflict zone, the number of people needing food aid from the UN increased from 600 thousand people to 1,2 million. Two-fold growth.