Information Agency
Interfax
today reports that a decision has been taken to close the entrance to the building of the State Duma for representatives of Voice of America and Radio Liberty. Recall that earlier in the US, Congress voted to ban journalistic activities by representatives of the Russia Today TV channel within its walls.
Earlier, Radio Liberty and Voice of America were in response to American measures listed by foreign ministries by the Russian Ministry of Justice. As soon as the American media were on the list, a cry was raised in the United States that in Russia "they were encroaching on freedom of speech." Although when making a decision on entering RT into the list of foreign agents, the United States stated that this "does not affect the freedom of speech and that journalists of the Russian TV channel will be able to work without any restrictions." As you know, restrictions in the form of a ban on work in the building of the Congress followed immediately.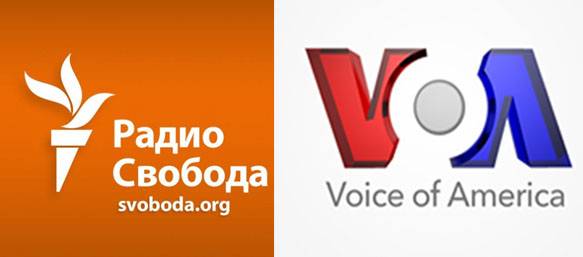 It should be noted that Radio Liberty and Voice of America are the two US media that are accredited by the Ministry of Foreign Affairs of the Russian Federation. Other American media do not have such accreditation.
Interfax
gives a fragment of the resolution adopted by the State Duma:
Defending democratic values, deputies of the State Duma of the Federal Assembly of the Russian Federation reserve the right to take symmetrical measures in connection with the decision to deprive a number of Russian journalists of accreditation at the US Congress.