Today, "battle scenes" with the participation of the national police and supporters of Mikhail Saakashvili continued to develop in the center of Kiev. The Kiev police tried to storm the activists' tent camp outside the Verkhovna Rada building, but this was not as easy as it was originally supposed to be. At that time, at least 2-thousands of supporters of the ex-governor of the Odessa region gathered at the VRU building, and the police were simply pushed back from the tents by the crowd. The police used tear gas, but metal rods and blast bags were used against the police in response. The first wounded appeared.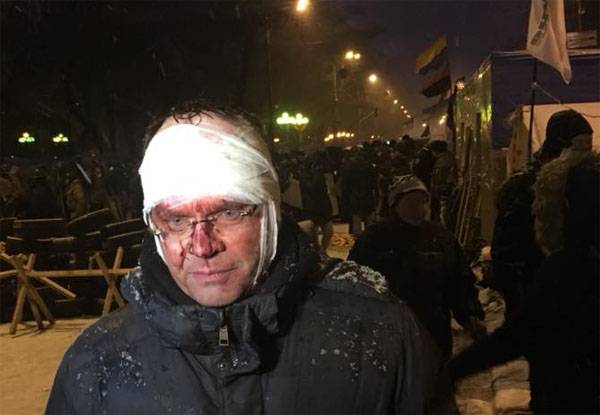 After this incident, Saakashvili announced an appeal to the President of Ukraine, Petro Poroshenko. From a message posted on Facebook (spelling and punctuation preserved):
I turn to Poroshenko: Why do you need these provocations? Do not attack and do not force people to fight back! This is a peaceful action! Has experience not taught you anything !?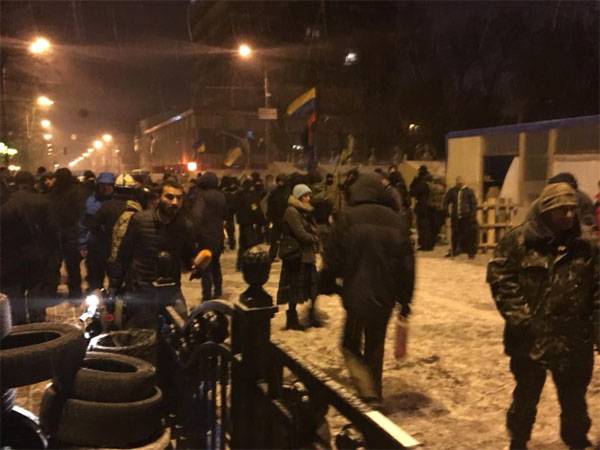 Deputies of the Verkhovna Rada split into two irreconcilable blocs in relation to the events in the center of Kiev and the person of Saakashvili himself
In particular, the performances of Saakashvili's supporters actively support Yulia Tymoshenko's "Batkivshchyna" and the "Self-Help" party. For Saakashvili's initiatives on the impeachment of the president were the so-called "ATU veterans". From the statement of the people's deputy VRU Semenchenko:
Police attempted to disperse the camp (activists). But now on the side of veterans and the truth, and strength. On the side of corrupt officials and traitors money, provocateurs, zomboyaschik and completely unmotivated "Berkutovtsy". We have an advantage)
We know what we stand for. For Ukraine. She will remain after us. And what are they attacking for? For the loot? For hated Poroshenko all? You can't take it with you to the next world. Hence the natural result of the assault.