India has successfully tested the new version of the Akash anti-aircraft missile, which is equipped with the latest homing system. As NDTV reported on Wednesday, 5 was tested in December in the state of Odish in the east of the country.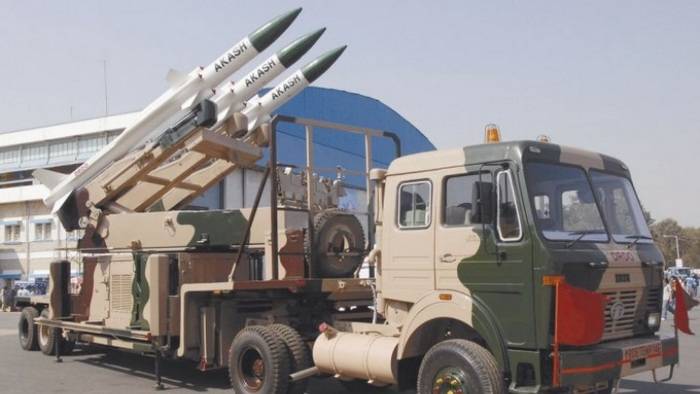 This successful trial confirmed that India had reached the possibility of creating any type of ground-to-air missile.
- Leads the channel words of an unnamed source in the Ministry of Defense. According to media reports, during the tests, the rocket hit the unmanned guided target Banshee.
The Indian Akash anti-aircraft missile system was designed to hit air targets at altitudes up to 18 km and at distances up to 30 km, the TV channel reports.
The complex uses a two-stage solid propellant missile, 5,8 long m and starting weight of about 700 kg. The maximum speed of the rocket is 1000 m / s. The mass of the warhead - up to 60 kg. Acceleration time up to speed 500 m / s - 4,5 s, after which the ramjet is activated, increasing the speed in 2 times, the ramjet operation time of the 30 s.
The radar complex with a phased antenna array allows you to simultaneously accompany up to 64 targets and implement targeting up to 12 missiles, say the developers