American strategic bombers B-1B Lancer will arrive in the Republic of Korea to participate in a joint US-South Korean air force exercise, reports
Interfax-AVN
message of South Korean media.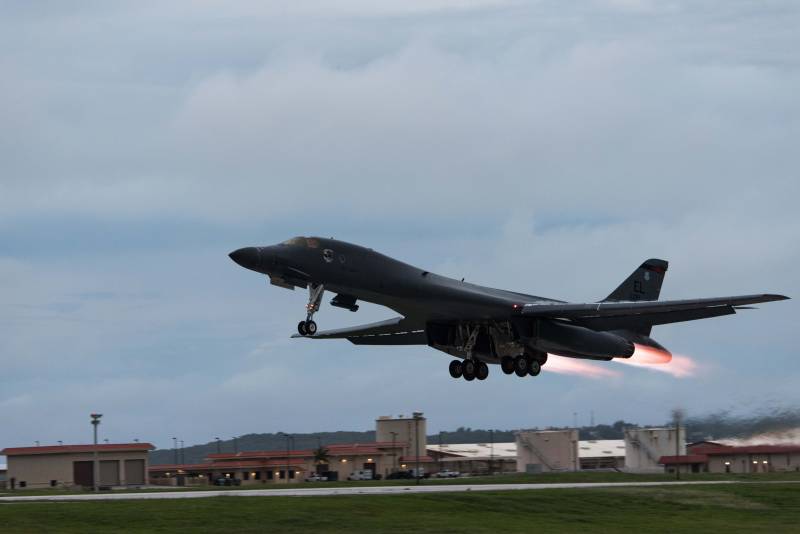 According to the plan of the exercises, B-1B Lancer, accompanied by fighters of the Air Force of the Republic of Kazakhstan, will work out bomb attacks.
The aircraft will be redeployed from the American base in Guam. Their number is not specified. Earlier in South Korea, two B-1B Lancer have already been placed.
The agency reminds that about two 12 thous. Military personnel and 230 airplanes, including modern F-22 and F-35 fighter jets, take part in the maneuvers of the two countries' air forces that started on Monday.
In Pyongyang, this doctrine was called "an open, comprehensive provocation against the DPRK, which at any time could result in a nuclear war."
We advise American and South Korean war-mongers to bear in mind that their exercises against the DPRK will be as stupid as an act that hastens their self-destruction,
said in a statement published by the Nodong Sinmun newspaper, an organ of the Workers' Party of Korea (TPC).