The British edition of The Independent goes with the material that the intelligence services of the United Kingdom allegedly prevented an attempt on the life of the Prime Minister Teresa May. At the same time, the publication refers to the head of the special service MI5, Andrew Parker. According to Parker, the terrorists planned to leave a bomb at the residence of the prime minister, which would be located in the purse, and then to organize another attack with the use of cold
weapons
.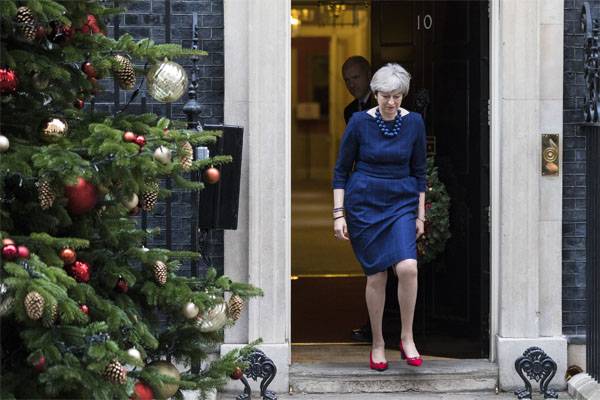 If so, then the terrorists are aware of some secret Theresa May's weakness. Apparently, she picks up any handbags that someone loses on the streets of London.
According to other sources, the terrorist himself had to activate explosive devices, one of which was to be in the suicide belt, the other in the bag with which he would go to the gates of the British government building. Informational publication The Sun writes that the suicide bomber was planned to be used for the explosion of the gate, after which other militants were about to break into the building (attention!) With a gas spray. Blow up the gate, then to use a gas spray? This is the script of the "terrorist attack" ...
As a result, all the alleged terrorists, as Mr. Parker reported, were tied up, and they give "confessions". It turns out that the detainees are a resident of Birmingham 20-year-old Naimur Rahman and 21-year-old Mohammed Imran. They are charged with the preparation of the attack.