The expected decision was made on the eve of the International Olympic Committee after a lengthy discussion in Lausanne, Switzerland about the fate of the Russian national team at the Olympics-2018. The head of the IOC, Thomas Bach, voiced the decision, which ultimately looked as follows: to remove the Olympic Committee of Russia and a number of high-ranking sports officials from Russia from the Games in South Korea, but at the same time allow athletes from Russia to perform at the Winter Olympics under the "neutral flag and without any or Russian paraphernalia. " Moreover, Russian athletes must separately receive certain invitations from the IOC and sports federations in order to become participants in the Games.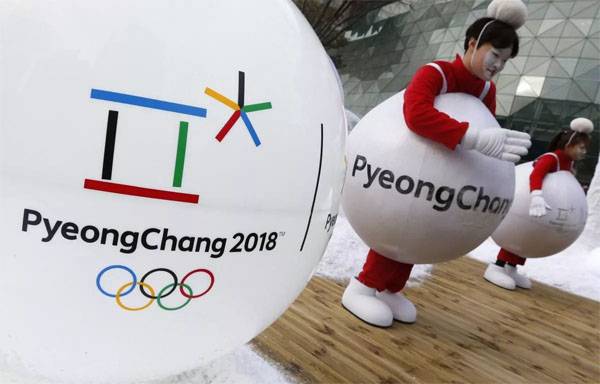 Surprisingly, from the Russian Olympic Committee, the IOC now also requires "damages for the ongoing anti-doping investigation." This is an amount of about 15 million dollars. They themselves started - they themselves demand money. Holy simplicity...
In other words, the notorious policy manifested itself, when officials were punished for Rodchenkov's nonsense, and Russian athletes suffered.
Now the Russian Federation is discussing the status of Russian athletes at the upcoming global sports event: whether to send Russian athletes or boycott the Olympics, under false pretexts, ignoring the national identity of Russian athletes, whose guilt in doping has not been proven. This is a conscious destruction of the principle of citizenship at the Games, in relation to which the Western "elites" have been working for a long time, trying to annoy the Russian Federation somehow
In this regard, the head of the Russian Olympic Committee, Alexander Zhukov, made a very strange statement. According to him, the Russian flag may still appear at the Olympics in Phyonchkhan - "for example, at the closing of the Games, when it will be carried by Russian athletes admitted to the Olympics." And why is this humiliation? ..
Against this background, statements have already been made in Russia that if the national team boycotted the games in Korea, then it would definitely be removed from the 2020 Summer Olympics. And this is so important, if by that time, the WADA commission for the order finds Rodchenkov's "next diaries? .."