The American ambassador to Russia, who had previously accused the Russian Federation of escalating relations with the United States, today commented on the response of Moscow to include a number of foreign media in the list of "foreign agents." Recall that the Ministry of Justice of the Russian Federation is still preparing to make on the list of "foreign agents" several American media working in Russia - in response to American actions against the Russia Today TV channel in the United States.
John Huntsman announced that Russian measures "infringe on freedom of speech and cause concern to the United States."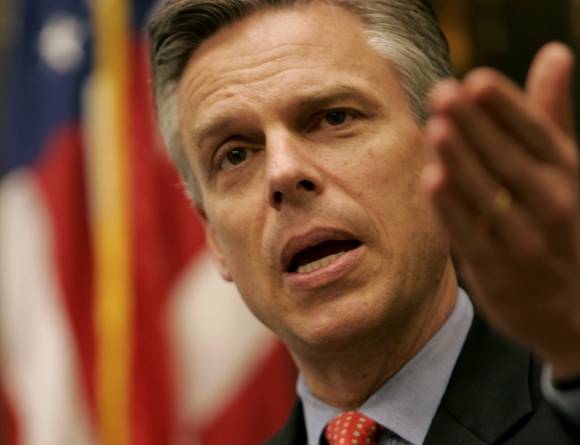 RT
cites a statement by an American diplomat:
The steps recently taken by the Russian government in connection with the law on foreign agents cause us serious concern. We have seen that this has affected civil society and non-governmental organizations. The United States is urging the Russian government not to allow this to stifle the freedom of speech and editorial independence of those who want to work freely in Russia.
This once again suggests that in the United States thoughts are voiced by biorobot officials, who repeat the same thesis, even if they look absolutely ridiculous against the background of the actions of the United States.
The ban on coverage of events from the US Congress building for RT journalists is "normal democratic practice," but Russia's only attempt to declare retaliatory measures is already "suppression of freedom of speech and editorial independence" ...