The future of the world economy concerns many. Today, more and more economists, businessmen, politicians argue about how the economy will change in the foreseeable future and what states and corporations will do. The intensity of technical progress is very high, technologies are being improved continuously, so the gradual replacement of many "human" professions with artificial intelligence is easily predictable. The introduction of artificial intelligence can radically change not only the economic but also the social situation. After all, the release of millions of jobs worldwide will inevitably affect the social environment.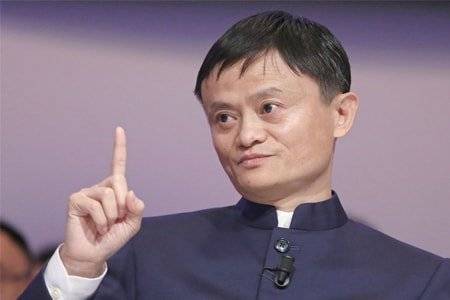 Recently, Jack Ma, founder and chairman of the board of directors of the Alibaba Group, said in one of his speeches that the world is on the verge of global changes brought about by a technological revolution. According to the billionaire, such revolutions occur about once every three millennia and the challenges that face the modern world are very large. They are connected, first of all, with those possibilities which are opened by use of an artificial intelligence, and with those problems which artificial intelligence generates.
Governments and companies are still trying to act, guided by an outdated job creation strategy in the manufacturing sector to eliminate unemployment and ensure employment of citizens. But the time when enterprises required a huge number of workers passed. In the foreseeable future, artificial intelligence and robots will increasingly actively force out traditional labor, accordingly, the question will arise where to direct the hundreds of millions of workers who have been released. The whole world is worried about this today - from heads of state and owners of major corporations to the most ordinary people. There is nothing surprising.
Concerns for their further destiny, for their employment, were always inherent in people. For example, when the printing press appeared, it very much frightened professional scribes, engravers, woodcarvers. All of them were convinced that the invention of the printing press would leave them without work and without means of livelihood. But this did not happen. While the machine was spreading, the older generation had time to quietly modify, and their children had already mastered the profession of a printer. When the "revolution of machines" took place, it seemed that humanity would also remain without work. But this did not happen - just new professions appeared, the need for specialists in those areas that previously simply did not exist increased.
However, the current situation is somewhat different from the technical revolutions of the past centuries. The fact is that modern technologies are developing at a rapid pace and just as rapidly penetrate into all spheres of public life activity - business, manufacturing, government, education, etc. Two decades ago, no one suspected what, for example, the creation of social networks would lead to. However, nothing terrible happened, moreover - social networks have created new professions, millions of people all over the world are now making money thanks to the existence of social networks.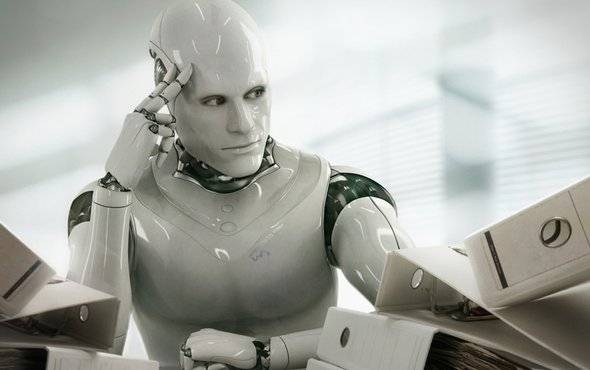 The emergence of "artificial intelligence" and universal computerization really eliminate the need for many "old" professions, but immediately create new professions that also require millions of hands. At least 5 million people in the world now work remotely only through the sites Freelancer.com and Upwork. These are, for example, programmers or lawyers with whom customers communicate with these sites. Thanks to the opportunities provided by computerization and the Internet, yesterday's "unemployed" lawyer or accountant quietly earns his bread, drawing up contracts or filling in reports to customers from other cities or even countries.
It was with the spread of computer technology that the word "freelancer" came into wide use. Of course, taxi drivers — bomb bombers and builders — were earlier, but the development of computer technology dragged millions of intellectual workers — programmers, designers, journalists, photographers, lawyers, accountants, architects, and so on — into free employment. And not only highly qualified professionals who are able to independently search for clients and fulfill their tasks efficiently, are becoming freelancers today. More and more people are involved in "virtual" work in positions that do not require any special skills or qualifications. For example, many people now work as site moderators, administer pages on social networks. Special knowledge is not required for this, although responsibility, discipline, attentiveness are very important, as in any other job. Not only small firms that can not afford full-time programmers, accountants or correspondents, but also reputable companies and even transnational corporations are increasingly cooperating with freelancers. For example, Google collaborates with at least 10 thousands of freelancers who are testing new services. Tens of thousands of people interact with other high-tech companies.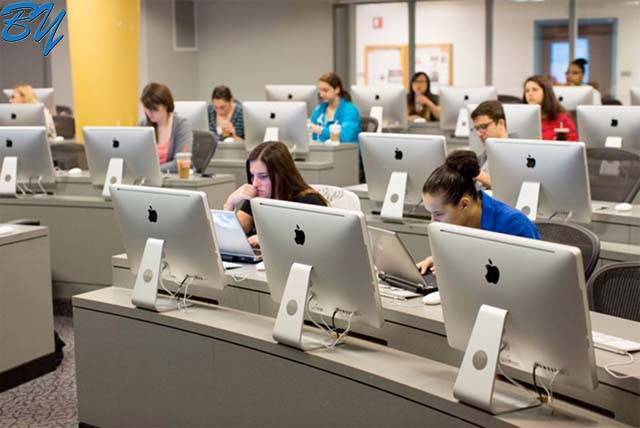 Freelancers also pour water into the mill. For example, in many countries of the world, legislation is gradually tightened to control information posted on social networks. Russia with the "Spring Law" is only a single example, similar laws are being adopted in many other countries. For example, in Germany, extremist information should be removed from the social network no later than in a day. Then the state imposes fines. In this regard, there is a great need for moderators who monitor content on social networks. Of course, to hire the whole staff of professionals who will need office space, social guarantees, companies will not. For this long time there are freelancers. For example, the "brainchild" of Mark Zuckerberg Facebook increases the staff of moderators to 7500 people.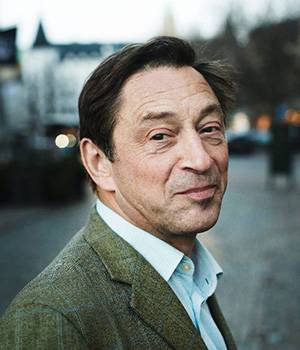 If earlier the proletariat was understood as a factory worker, working at the machine, or at least a construction worker or a truck driver, now it is quite possible to include a large stratum of workers in the digital industry to the new proletariat. They perform important, but not requiring special qualification operations. A significant part of the "digital proletarians" works remotely. This is another feature of modern labor organization. By the way, sociologists and economists say that the exploitation of such workers, despite all the advantages of remote work and flexible hours, is no less than during factory work. Only it lies in the other.
Most of these "digital proletarians" belong to the prekariat, that is, to "non-guaranteed" workers. The British economist Guy Standing identifies among the main criteria for belonging to the precariate the lack of a "permanent" workplace, remuneration, and social guarantees - benefits, maternity and hospital benefits from the employer, etc. Formally, these people are unemployed, not having all the advantages that "personnel" workers have. Freelancers who earn online do not have a package of social guarantees, at best in Russia they are designed as individual entrepreneurs, but for the most part they are simply "in the shadow of" labor relations.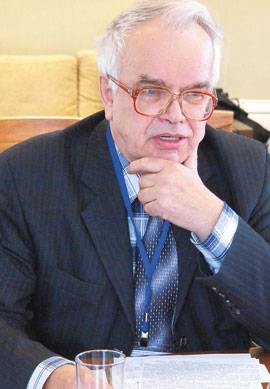 Russian sociologist Jean Toschenko considers the prekariat as a direct product of the neoliberal socio-economic system. Features of the modern labor market have led to the fact that a huge number of even graduates cannot get a job in their field. If in the 1995 year, Toshchenko cites research data from his sociologists (N. M. Volovskaya and others) in the specialty could not get only 17,6% specialists, in 2002, the number of those who could not work on the diploma increased to 37%, and in the 2013 year - up to 49,1%. Thus, more than half of graduates of higher and secondary vocational educational institutions do not work in their specialty. A significant part of them replenishes the ranks of the "digital proletariat". But you can not see in this process only the negative component. For example, in many cities and towns of Russia, where there is a difficult situation with providing the population with work, "virtual" employment allows you to earn money, sometimes - quite good ones.
Globally, the leaders of many third world countries, which are characterized by high levels of unemployment, are thinking about introducing the practice of providing unemployed jobs through digital employment. One of the first such strategies was to use the leadership of Kenya - perhaps the most prosperous country in East Africa. About one million Kenyans after receiving special training in government programs received remote jobs.
The absence of social guarantees is not the only feature of the majority of "digital proletarians". Practically all of them, with rare exceptions, use their own resource base. If a full-time employee comes to an office owned by an employer, uses a computer, telephone, Internet owned by the employer, then the remote employee can only rely on his property. He works from his apartment or house, on his own computer, he pays for the provision of Internet services, and, if necessary, repair the computer or purchase a new computer. Like the craftsmen of the Middle Ages, there is a combination of work and everyday life. Such workers often do not have a fixed working day, which means that they work "always" without drawing clear boundaries between working time and free time.
Since artificial intelligence in the foreseeable future may leave without the work of representatives of many traditional professions, ways to minimize the social consequences of this regular technological revolution are now being actively discussed. Representatives of many professions will have to relearn, learn new professions that are relevant in modern society. "Digital employment" is one of the first ways to solve social problems that are generated by the computerization of society. In addition, it is possible to predict the further increase in the outflow of workers in the service sector. "Live" service will continue, although it will most likely become more expensive than service by robots.
One of the popular ideas of minimizing the socially negative consequences of introducing artificial intelligence in recent years has been the introduction of a "universal basic income" (UBD), that is, systematic and regular payments to non-working people so that they can ensure their physical existence. In financial terms, such payments will be provided by the growth of taxes on corporations that use robots and artificial intelligence. Many sociologists explain the need to introduce UBD by the fact that in modern conditions it will be very difficult for most downsized workers to switch to new activities.
This is due to the fact that the majority of the world working class are still people working in the field of manual labor. Where should they go if their work can gradually be replaced by robots? Moreover, artificial intelligence will gradually attack white-collar positions, taking away part of the workload from accountants, lawyers, sales managers, and so on. Only relative safety from the onset of artificial intelligence of those professions that require a creative approach, in which the individual component is important, can be guaranteed.
If before the factory worker in case of loss of work could go as a loader or a seller to the market, then one can hardly expect that a modern loader suddenly turns into a copywriter or begins to read popular lectures on Indian philosophy. Most likely, the most abbreviated blue-collar workers will have difficulty adapting to changing conditions. So that they do not rebel, do not go into crime and need a universal basic income.
However, Kai Fu Lee, the head of Sinovation Ventures, is convinced that universal basic income can only partially mitigate the effects of the technological revolution. In countries with unstable and weak economies, this model will not be applicable. Therefore, the problem will remain. Moreover, it is the countries of the "third world" that will suffer the greatest losses due to the reduction in the demand of the modern economy for mass and low-skilled labor.
In developed countries, the universal basic income for the majority of citizens will only stimulate the search for new forms of labor activity, since a normal person in the prime of life is not inclined to live on benefits. No basic income can replace the natural need for professional self-realization. It's hard to disagree with this, so the model of organizing centralized retraining for new professions seems to be more relevant.