First Deputy General Director of Voentelecom JSC Oleg Savitsky and Financial Director Yevgeny Zhilkov were detained on suspicion of particularly large-scale fraud in deliveries of equipment to the Ministry of Defense, including routers that received the premium in the field of import substitution "Priority-2017", reports
Kommersant
.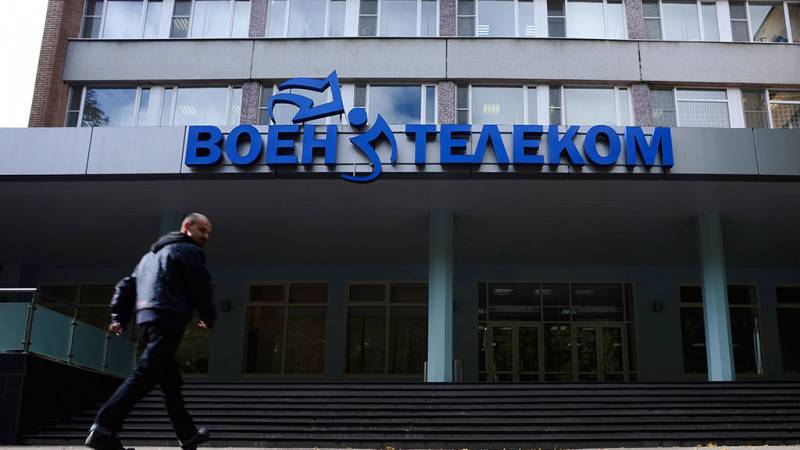 Yesterday, the headquarters of the company and the place of residence of a dozen defendants in the criminal case were searched and seized documents. The search was carried out in the office of the CEO of the company Alexander Davydov.
The criminal case of fraud on a large scale (h. 4 Art. 159 of the Criminal Code of the Russian Federation) was initiated by the Chief Military Investigation Department (GVSU) TFR on the materials of an inspection conducted by military prosecutors.
According to the investigation, "Voentelecom top managers" concluded contracts with the Ministry of Defense from 2013, including within the import substitution program for equipment supplies, including routers, used various schemes to significantly overestimate the cost of production. "
According to preliminary calculations, for one router the military department on average paid 1 million rubles, while its market value did not exceed 350 thousand rubles.
It should be noted, the newspaper writes, that the predecessor of Mr. Davydov as head of Voentelekom Nikolay Tamodin was sentenced to 2015 in the year by the Moscow Savelovsky District Court for embezzlement to six years in prison.
According to the GVSU TFR, in the period from 2011 to February 2013 of the year, being the head of Voentelecom, Tamodin committed the theft of funds allocated for the implementation of defense government contracts. As the investigators established, "Voentelekom" transferred the already removed from the balance and unsuitable for use spare parts, tools and accessories of military communication equipment to its Mytishchi branch "Spetsremont", and that under fictitious contracts through ZAO "Rosservice" and "Sistema Communications" again sold their defense ministry. The founder of the first of these firms was Nikolai Tamodin himself. The damage was estimated due to 714 million rubles.
The damage in the new case has not yet been calculated, but the investigators do not exclude that the schemes that operated under the previous management of the company could also be used in the frauds.
Several OPK top-managers interviewed by the newspaper admitted that they "were simply shocked" by the "mask-show" arranged by the security forces.
The steps that he (CEO Davydov) did for Voentelecom were correct: according to 2017, the company's revenue, subject to reduction of the order from the Ministry of Defense, was to be a record for the entire existence of the organization - more than 20 billion rubles,
said one of the interlocutors.
According to him, law enforcement agencies "became interested in the contract from 2012 of the year, when the company was headed by Nikolai Tamodin, although Davydov himself came to Voentelecom only in 2013 year."
Other interlocutors believe that the search situation was "the result of some kind of conflict."
He had many influential foes,
they noted.