Russian naval personnel temporarily stopped work in the search area for the missing Argentine submarine San Juan, according to the Ministry of Defense.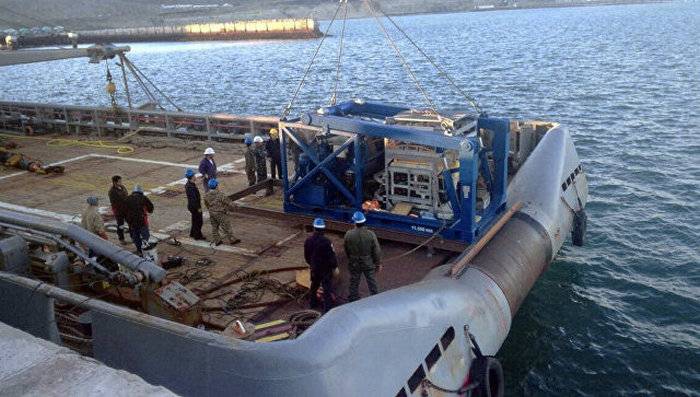 Due to bad weather, the descents of remote-controlled underwater vehicles are suspended, with the help of which the bottom is inspected. At the moment, the excitement of the sea reaches 3-4 points. Because of this, it is impossible to use the Panther Plus, which is on board the Argentine navy tug tug Islas Malvinas.
- says the message of the Russian Defense Ministry.
It is noted that during their participation in the search off the coast of Argentina, the specialists of the expeditionary rescue team of the Russian Navy carried out six descents to depths from 125 to 970 meters in order to survey the bottom anomaly.
That night the oceanographic ship "Yantar" of the Russian Navy will arrive in the search area. As explained by RIA
News
former commander of the Baltic
fleet
Vladimir Valuev, "Amber" can classify an underwater object and raise it. The vessel is equipped with two devices capable of diving to a depth of six kilometers.