Pacific Rescue Ship
fleet
Igor Belousov is looking for Soviet small submarines M-63 and M-49, drowned in the waters of Peter the Great Bay during World War II, said Nikolai Voskresensky, head of the information support department of the BBO press service for the Pacific Fleet.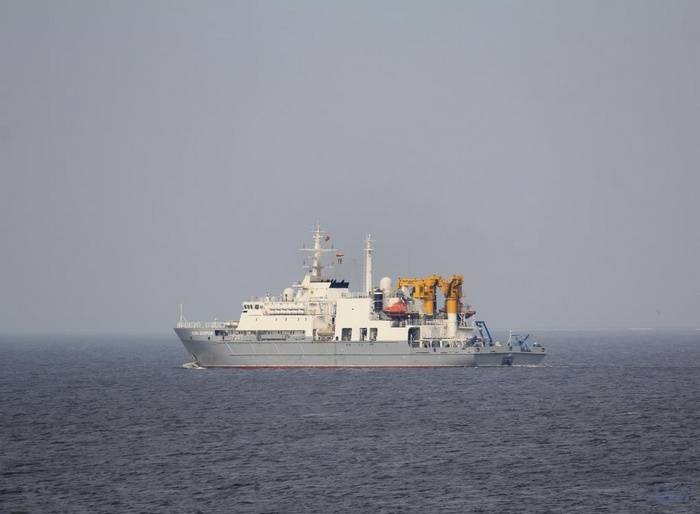 As part of the development of the elements of the second course problem, the rescue ship of the Pacific Fleet, Igor Belousov, is solving the problems inherent in it in the waters of Peter the Great Bay. So in order to determine the marginal capabilities of onboard search and rescue systems taking into account the local hydrology of the sea (the equipment was previously tested on the Baltic Sea and in the Atlantic Ocean), the vessel searches for the dead supposedly in the area during the Great Patriotic War of the Soviet small submarines M-63 "and" M-49
- noted Resurrection.
To search for submarines, the vessel uses a towed sonar with a magnetometer at depths not exceeding one kilometer. If the submarines are found, it is planned to use the Panthera Plus, a remote-controlled submersible, to survey them.
In August, two small U-boats of the Pacific Fleet, M-1941 and M-49, disappeared during the combat mission in the south-western part of Peter the Great Bay in August. Submarines of this type were called "Baby" for the size, which allowed to transport ships by rail without disassembly. The submarines of the "M" series had a displacement of 63 tons, two torpedoes in nose machines and a 258-mm cannon at the deckhouse.