Nuclear submarine Chakra has damaged sonar fairing, but will soon return to combat
fleet
, said the Commander-in-Chief of the Indian Navy, Admiral Sunil Lanba. It is reported
bmpd
with reference to the resource «India today».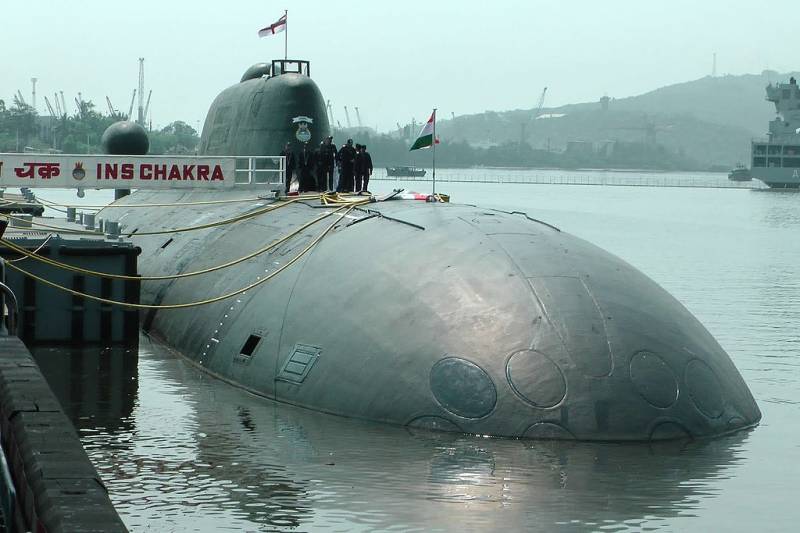 The Indian nuclear multi-purpose submarine S 72 Chakra, leased by the Russian side (the former K-152 "Nerpa" of the 971I project).
The submarine had damage to the fairing GAK, which has shifted several panels, an investigation team was created
said lanba.
According to him, the submarine was studied by a joint Russian-Indian competent commission.
He noted that the Navy had already ordered panels of fairings, which should soon be available to the Indian fleet.
Recall that in early October 2017, the Chakra submarine returned to the base in Visakhapatnam after an incident. According to one version, the submarine at high speed was submerged, when a mechanical damage to the fairing GAK happened.
The commander also said that the Indian designers began to develop projects of domestic submarines. The admiral did not disclose any details of the project, citing secrecy.