In the motorized rifle formation of the Southern Military District (YuVO), stationed in the Volgograd region, the military personnel of the communications unit have begun to develop the latest P-230T control vehicles based on the Tigr-M armored car, the press service of the district reports.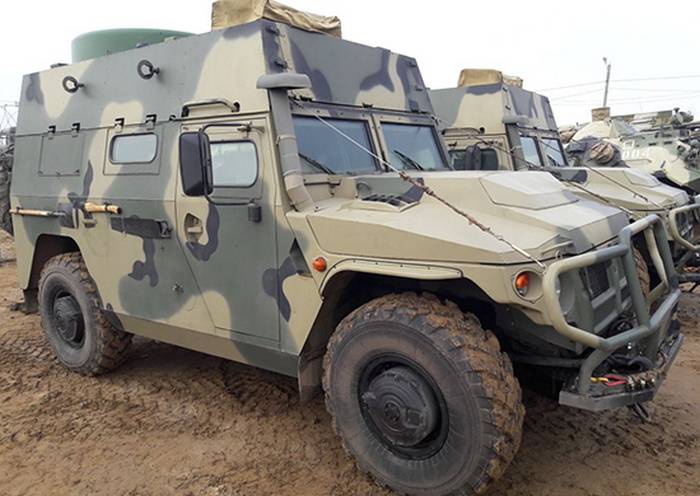 It is noted that the machine is equipped with modern telecommunications equipment, which makes it possible to provide secure telephone, video conferencing and electronic correspondence with the command post of the commander of the connection with the higher headquarters on the battlefield, not only in the parking lot, but also in motion. Automated workplaces in the newest management machine enable the command of the higher headquarters to see the operational situation in the task zone in real time, and the command commander to immediately transmit information about the changing situation.
The new control machine is equipped with satellite communications with data rates up to 10 Mbit / s and HF radio stations, provides reliable communications in a radius of up to 50 kilometers with 300 subscribers. Communication is maintained in continuous mode both in motion and in the parking lot. There is no need to deploy equipment, added in the press service
The complex has a high noise immunity. The encoding of the transmitted messages is reliably protected and excludes the possibility of decoding during radio interception. The complex provides autonomous power sources and life support systems.