There are reports of a major terrorist act from Syria. According to some data, a car exploded with explosives, according to others - a bus. The terrorist act occurred in the central part of the city of Homs, which is under the control of the Syrian authorities. The bomb exploded on al-Ahram Street. The report says about the presence of the dead and wounded.
On the frames from Homs you can see a high column of thick smoke and a flame - at the scene of the terrorist attack. According to preliminary information, the explosion was carried out by a suicide bomber who was in a vehicle.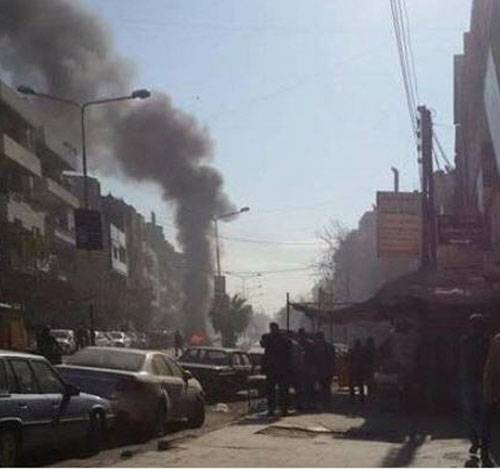 At the moment, none of the terrorist groups claimed responsibility for the attack. However, the governor of the province of Homs declares that the city is confronted with a terrorist raid by militants of the so-called "Islamic state" (* banned in Russia). According to the Syrian official, the igilovts who are losing control over the territories are now switching to the tactics of terrorist attacks in the territories that were previously liberated from them.
The number of dead and wounded in an explosion in Homs is specified.